Description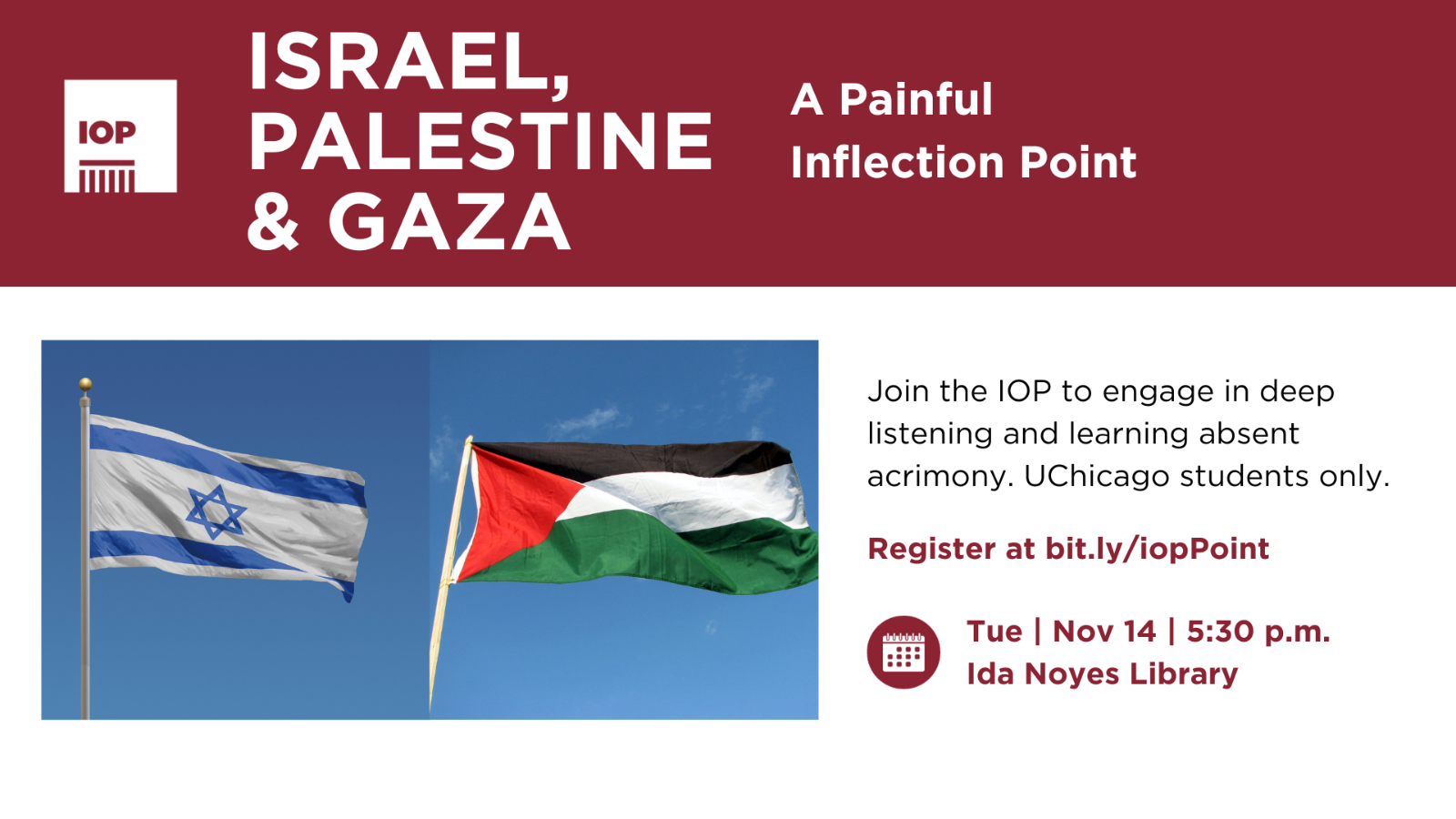 UCHICAGO STUDENTS ONLY
Palestinians and Israelis have been entangled in intense and often deadly conflict since the formation of Israel in 1948. What are the historical nuances that have led to this tragic moment and what might the future look like for the region? The goal of this event, open to UChicago students only, is to engage in deep listening and learning - with space to ask every type of question - absent acrimony.
Featuring writer and political analyst Yousef Munayyer, George Washington University history professor Arie Dubnov, historian and executive director of the Jerusalem Quarterly Roberto Mazza, and Laila el-Haddad, a Palestinian author and social activist from Gaza. Moderated by IOP Speaker Series and Fellows director Jennifer Steinhauer.
Pre-submitted student questions will be incorporated throughout the event. Anyone interested should submit their questions using the event registration form.
UCHICAGO STUDENTS ONLY