Description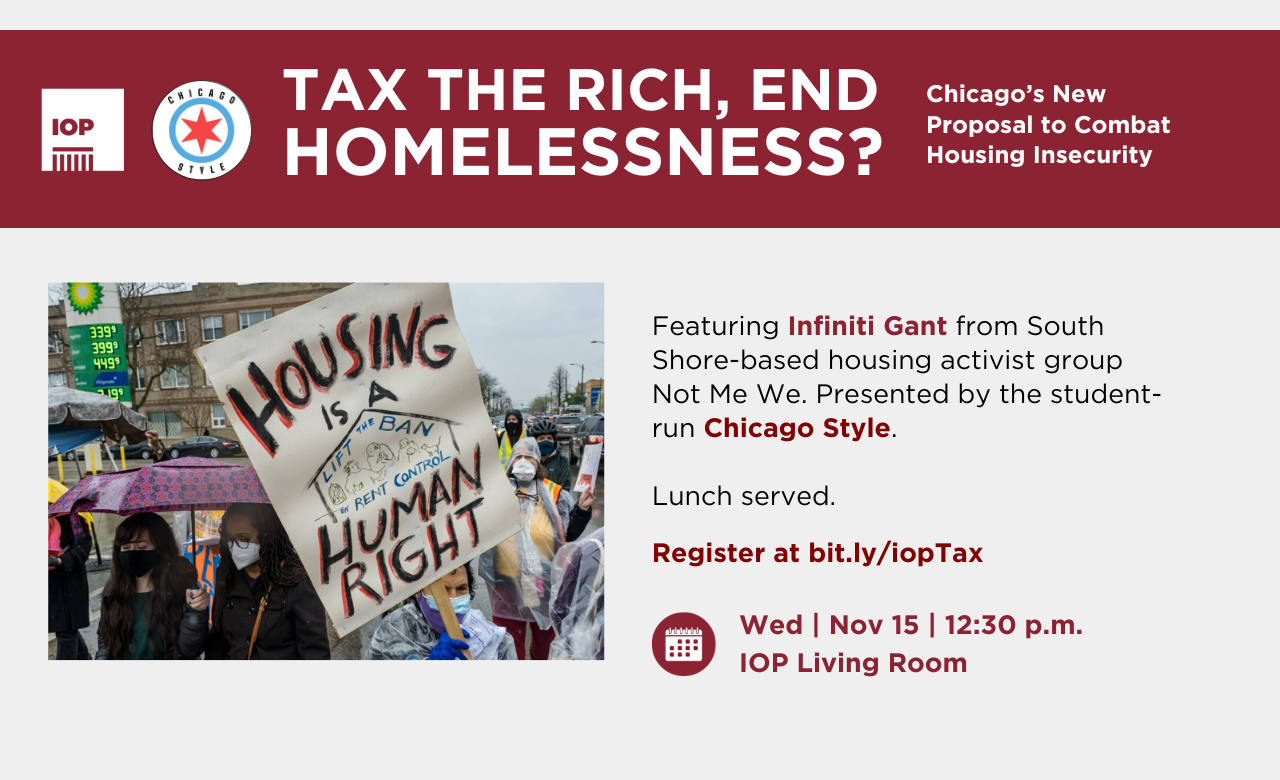 The student-led event committee Chicago Style presents, Tax the Rich, End Homelessness? Chicago's New Proposal to Combat Housing Insecurity.
Over 68,000 people struggle with homelessness in Chicago -- much more than what can be supported by the city's current resources. A new proposal aims to change that.
Featuring Infiniti Gant from Not Me We (an organization of South Shore housing activists), this event on "Bring Chicago Home" will discuss the novel proposal and what it has been like to fight this campaign. Supported by the new administration under Mayor Brandon Johnson, "Bring Chicago Home" would raise the real estate transfer tax for the most expensive properties to fund housing and wraparound services for the homeless population. A perennial problem faced by cities across the US -- will a tax hike end homelessness once and for all?
Join the discussion at the IOP.
Lunch served.