Description
Pritzker Fellow Rhymefest on "Living Life Like Its Golden: How Sports + Culture = New Business The Capstone"
(Current UChicago Students Only)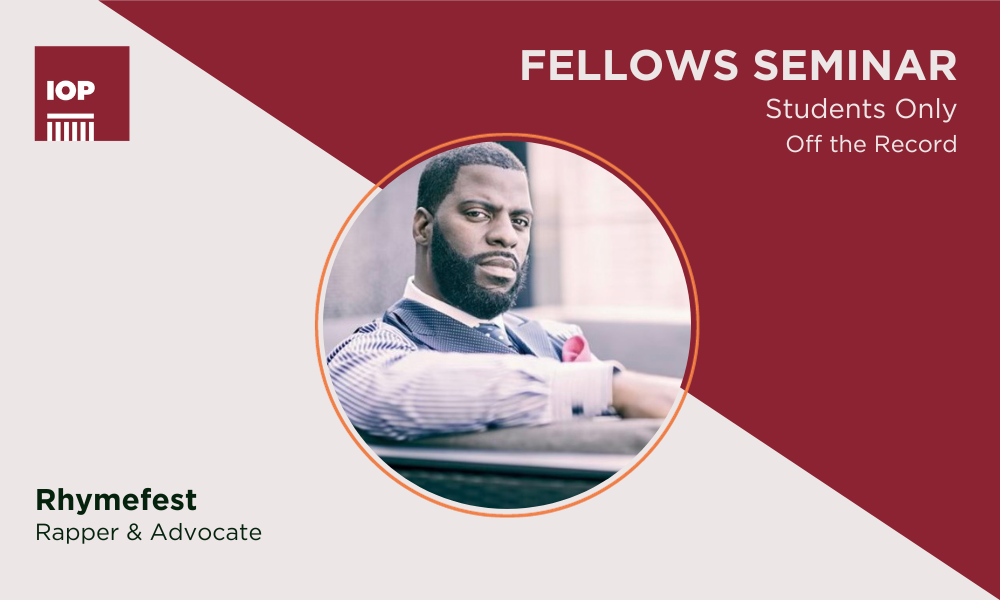 ---
Wednesday, November 15
3:30-4:45 PM
Prepare for a performance! The Golden State Warriors recently announced the launch of "Golden State Entertainment,'' a new affiliate company that will create original content to tell compelling stories through documentaries, collaborations with recording artists and culturally relevant events. Golden State Entertainment will be distributing my new album "James & Nikki" in February, based on a historic 1971 conversation between James Baldwin and Nikki Giovanni. David Kelly (chief legal counsel/CEO) of GSE will be our guest to discuss what makes culture so valuable to them.
Special Guest: David Kelly, Chief Legal Officer, Golden State Warriors and Chief Business Officer, Golden State Entertainment & Teefa, Hip-Hop Artist
Pritzker Fellows seminars are off the record and open to current UChicago students only. Seating in the IOP Living Room is limited and available on a first-come, first-served basis.
If you have any questions about accessibility, please contact Sarah Palmisciano (spalmisciano@uchicago.edu).