Description
Pritzker Fellow Stephanie Murphy on "Corporate Culture Clashes & the Weaponization of Government"
(Current UChicago Students Only)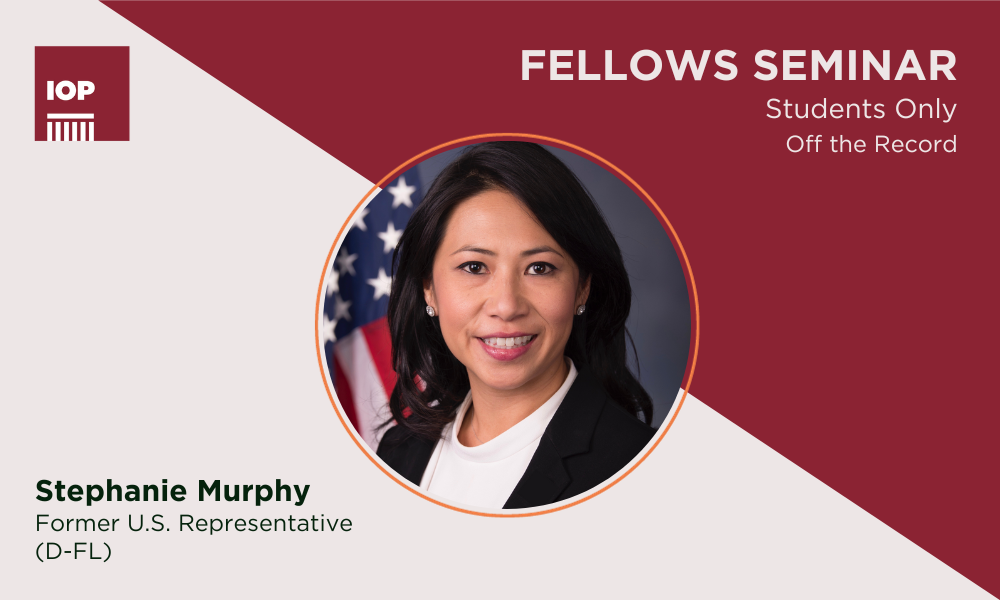 ---
Monday, November 13
3:30-4:45 PM
Increasingly companies are under pressure to take a stand on political issues. Last year, Florida governor Ron DeSantis sparked a war with Walt Disney after the company publicly criticized the state's Republican-controlled legislature over its bill banning teachers from leading discussions on gender identity and sexual orientation - the "Don't Say Gay" measure. In April, Disney took to federal court to hit back. In 2021, Delta and Coca-Cola found themselves in a fight with their home state of Georgia over the passage of restrictive voting rights. This year, Starbucks CEO was in the Senate hot seat accused of union busting by Senator Bernie Sanders. Recently, Budweiser stumbled into a public relations firestorm when it employed a transgender influencer to promote its products. Can anyone in America enjoy a beer without a political debate anymore? Where is the line between government oversight and political retaliation? Who are the villains and the heroes in a show that's a cross between a political reality TV and morality theater?
Pritzker Fellows seminars are off the record and open to current UChicago students only. Seating in the IOP Living Room is limited and available on a first-come, first-served basis.
If you have any questions about accessibility, please contact Sarah Palmisciano (spalmisciano@uchicago.edu).