Description
Pritzker Fellow Jeff Larson on "2024 Real-Time Analysis of House & Senate Elections"
(Current UChicago Students Only)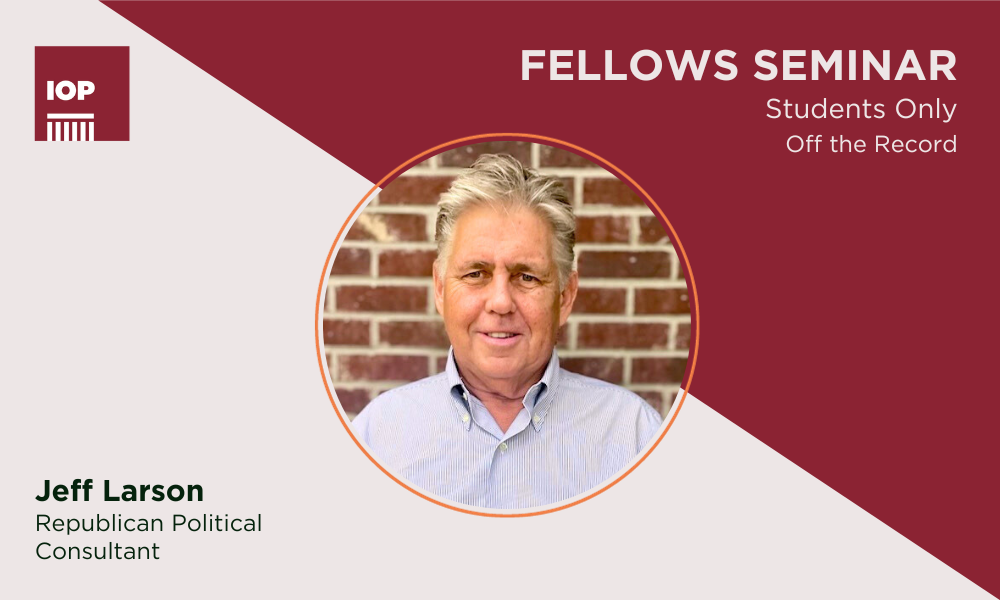 ---
Thursday, November 9
12:30-1:45 PM
In 2024 all 435 House Members will be up for election and 34 US Senate races. There are 20 Democrat seats for election, 3 seats held by independents who currently caucus with the Democrats, and 11 Republicans, including a special election in Nebraska. We will look at where the most competitive seats will be and how the two Parties are approaching the 2024 General election.
Special Guests (via Zoom): Ward Baker, Founder & President of Baker Group Strategies & former Executive Director of the National Republican Senatorial Committee ( NRSC), and Brad Komar, Independent Expenditure Director at House Majority PAC
Pritzker Fellows seminars are off the record and open to current UChicago students only. Seating in the IOP Living Room is limited and available on a first-come, first-served basis.
If you have any questions about accessibility, please contact Sarah Palmisciano (spalmisciano@uchicago.edu).