Description
Pritzker Fellow Kate Brown on "Drug Decriminalization: Its Complicated. Very."
(Current UChicago Students Only)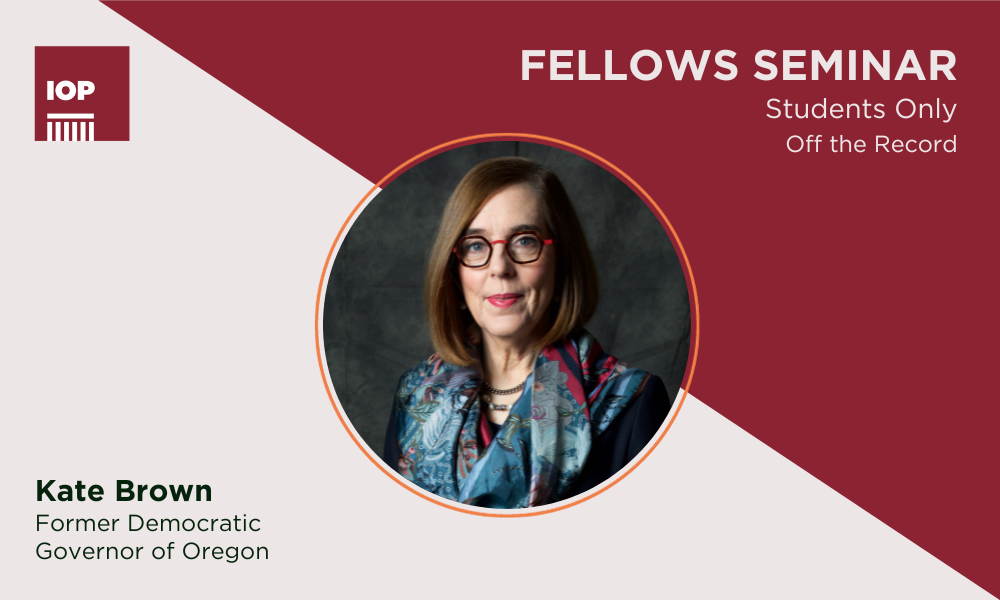 ---
Tuesday, November 7
12:30-1:45 PM
When Oregon voters passed Measure 110 - which eliminated criminal penalties for drug possession - the hope was that their state would become a model for compassionate reduction of drug use and its myriad associated ills. The results have been far more complicated, with Oregon more an object lesson than prototype. More than 60,000 Oregonians have been able to access culturally responsive treatment, however, communities are struggling with public drug use, crime and homelessness.
Special Guests (via Zoom): Tera Hurst, Executive Director at Oregon Health Justice Recovery Alliance and Julia Mines, Executive Director at Miracles Club
Pritzker Fellows seminars are off the record and open to current UChicago students only. Seating in the IOP Living Room is limited and available on a first-come, first-served basis.
If you have any questions about accessibility, please contact Sarah Palmisciano (spalmisciano@uchicago.edu).