Description
Pritzker Fellow Jeff Larson on "The Role of Independent Expenditures & the Rise of "Dark Money"
(Current UChicago Students Only)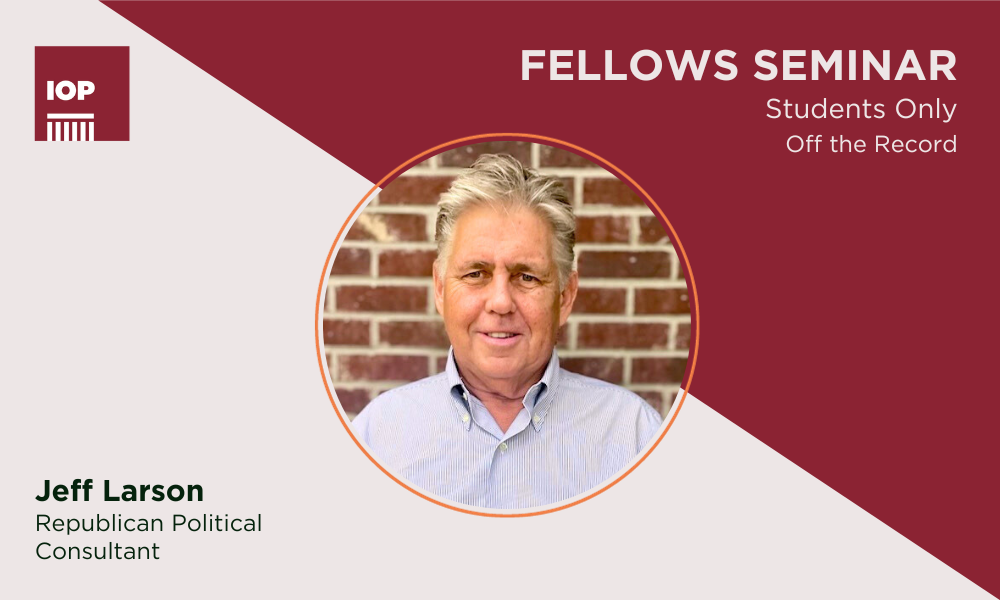 ---
Thursday, November 2
12:30-1:45 PM
In 2010 a Supreme Court ruling referred to as Citizens United changed the way US political campaigns are funded. In 2020 $14 billion was spent on Federal election campaigns in the US, more than double what was spent in 2016. Jeff was a senior advisor to the 2017 Presidential Inaugural Committee and director of the The National Republican Senate Committee independent expenditure committee, which raised $90 million dollars on behalf of Republicans running for the Senate. His extensive background in this space he gives him unique insights as we examine the various types of organizations that exist and what each one can and cannot do and how they report their money or how they are not required to report their contributions and how that impacts campaigns.
Special Guest (via Zoom): Megan Sowards Newton, Partner at Jones Day Law Firm, former General Counsel for Governor Jeb Bush's 2016 Presidential Campaign, the National Republican Senatorial Committee (NRSC) & former Deputy General Counsel for Mitt Romney's 2012 Presidential Campaign
Pritzker Fellows seminars are off the record and open to current UChicago students only. Seating in the IOP Living Room is limited and available on a first-come, first-served basis.
If you have any questions about accessibility, please contact Sarah Palmisciano (spalmisciano@uchicago.edu).