Description
Pritzker Fellow Rhymefest on "College Radio: Free Expression & Long Term Impact"
(Current UChicago Students Only)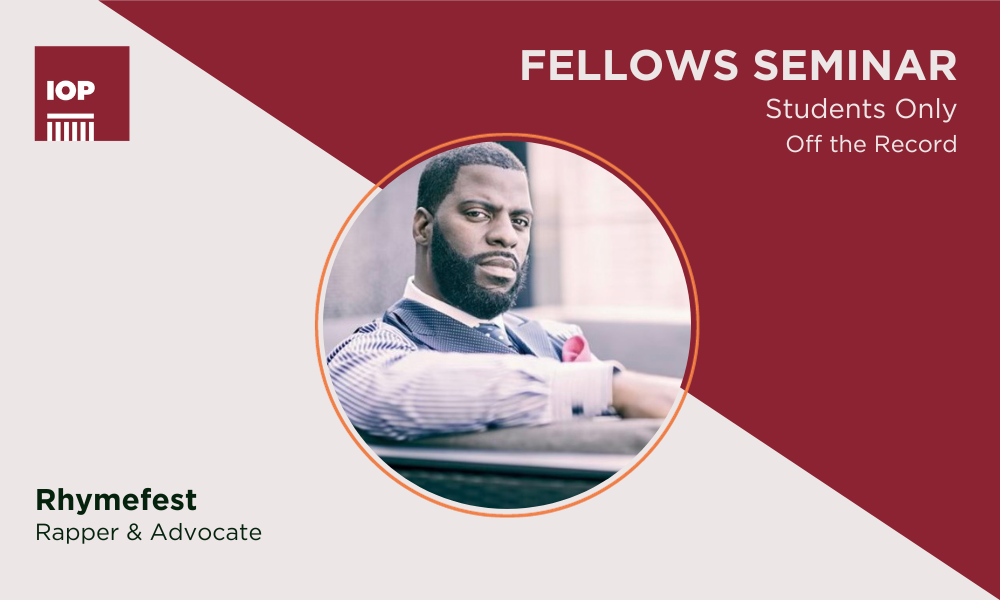 ---
Wednesday, November 1
3:30-4:45 PM
UChicago's legendary WHPK 88.5FM radio station is facing budget cuts, not unlike college media stations across the nation. This seminar will dive deep into the cultural, communal and historic significance of college radio and the students who put HipHop on the global map. We'll speak to WHPK program manager Alex Tao about the legacy of WHPK and current challenges being faced and RHYMESAYERS record label executive, hip-hop archivist and former WNUR (Northwestern University) Deejay Kevin Beacham about the importance of preserving the college radio tradition.
Special Guests: Kevin Beacham (via Zoom), Hip-Hop Activist & former WNUR (Northwestern University) Deejay, and Alex Tao, WHPK Program Manager
Pritzker Fellows seminars are off the record and open to current UChicago students only. Seating in the IOP Living Room is limited and available on a first-come, first-served basis.
If you have any questions about accessibility, please contact Sarah Palmisciano (spalmisciano@uchicago.edu).