Description
Pritzker Fellow Chase Strangio on "Dobbs & Us: Where Legal Debates & Strategies Overlap in the Abortion & Trans Rights Landscape"
(Current UChicago Students Only)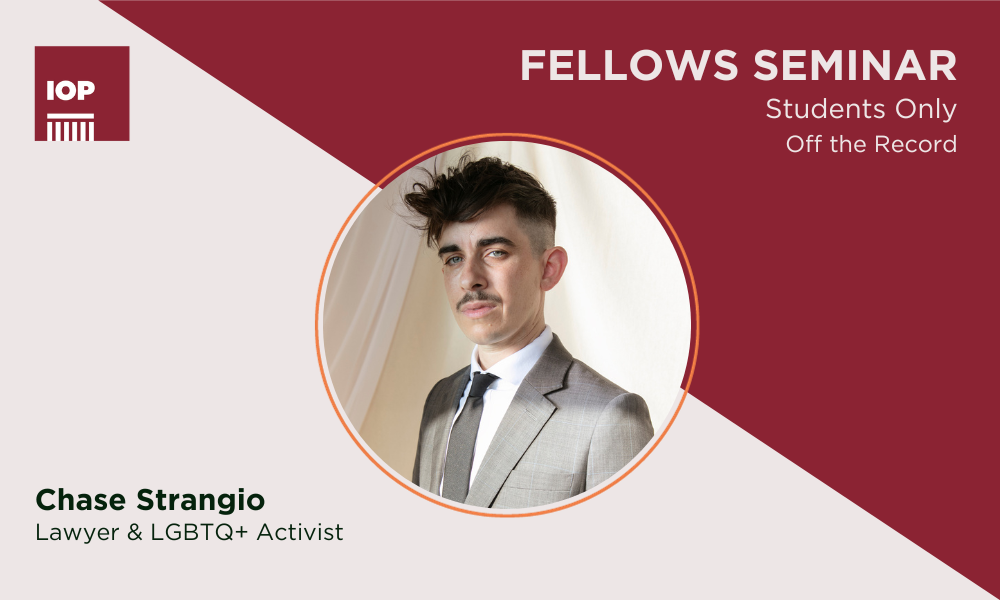 ---
Wednesday, November 8
12:30-1:45 PM
Weaponized debates over the bodies of trans people and their health care have been at the center of political discourse over the past two years and, in particular, in the lead up to the 2024 presidential election. In Congress, state legislatures, and courts, anti-trans forces are using public anxiety over gender and trans bodies to expand upon Dobbs – the landmark Supreme Court decision that reversed Roe V Wade – to build a larger framework for eroding bodily autonomy. This seminar will focus on cross-movement legal and cultural strategies in the post-Dobbs, pre-2024 political moment with an eye towards the consequences of different potential inflection points.
Pritzker Fellows seminars are off the record and open to current UChicago students only. Seating in the IOP Living Room is limited and available on a first-come, first-served basis.
If you have any questions about accessibility, please contact Sarah Palmisciano (spalmisciano@uchicago.edu).