Description
Pritzker Fellow Chase Strangio on "Creative Resistance: The Intersection of Arts, Discourse & the Law"
(Current UChicago Students Only)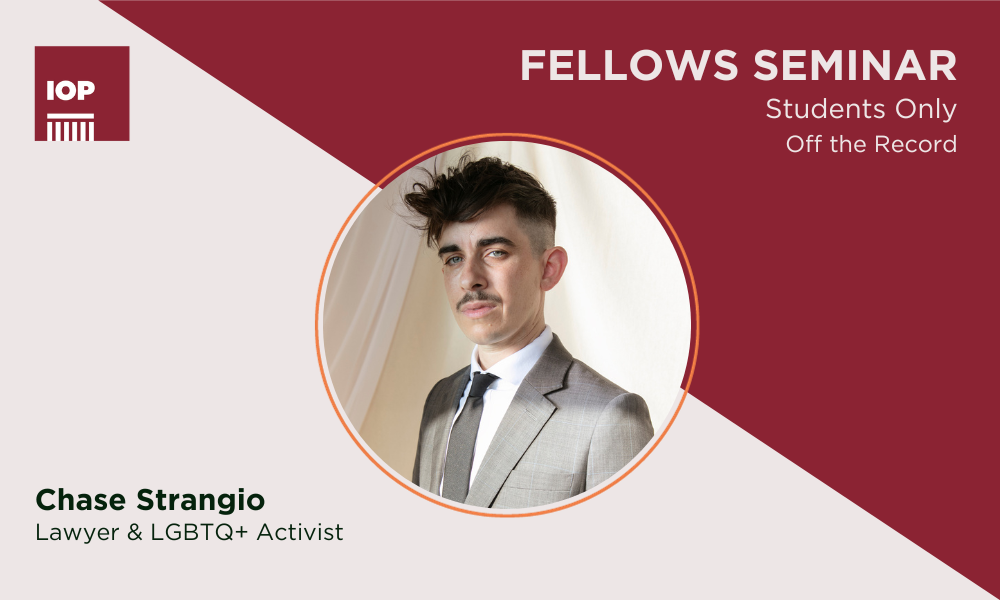 ---
Tuesday November 7
3:30-4:45 PM
As state legislatures, Congress and the federal courts continue to constrain how we resist government incursions into our bodily autonomy and freedom, activists and organizers are turning to creative strategies to resist violence and build power. The history of queer activism has long been tied to art and disruption and this moment in time demands that we learn from those lineages. This seminar will focus on the importance of creative resistance in contemporary fights for trans survival, the connection between cultural discourse and legal advocacy, and examples of how to connect law, organizing and art in the fights ahead for transformative gender justice.
Special Guest: Paola Mendoza, Co-Founder & Artistic Director of the Women's March
Pritzker Fellows seminars are off the record and open to current UChicago students only. Seating in the IOP Living Room is limited and available on a first-come, first-served basis.
If you have any questions about accessibility, please contact Sarah Palmisciano (spalmisciano@uchicago.edu).