Description
Iowa Caucus Trek Info Session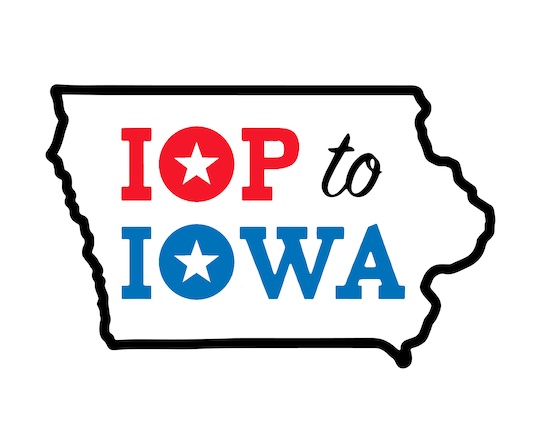 ---
Friday, November 3rd | 12:00 PM - 1:00 PM
Join the IOP for a three-day trip to the state that makes or breaks presidential campaigns, as we give you an up-close look at the Iowa caucuses. We'll visit with local reporters and party officials to get a sense of the political landscape, talk to campaign officials about caucus strategy, and watch a caucus in action. It's an opportunity that only happens every four years, and you won't want to miss it!
The IOP is hosting this info session so students can learn more about the Trek, what we'll see and do, and how to apply!
RSVP Required. A Zoom link will be provided to those who RSVP.
This trek is open to students only and off the record.

Registration is required.

For any accomodations, questions, or if you can no longer attend, please contact Purvi Patel (purvipatel@uchicago.edu) or Christian Johns (cbjohns@uchicago.edu)