Description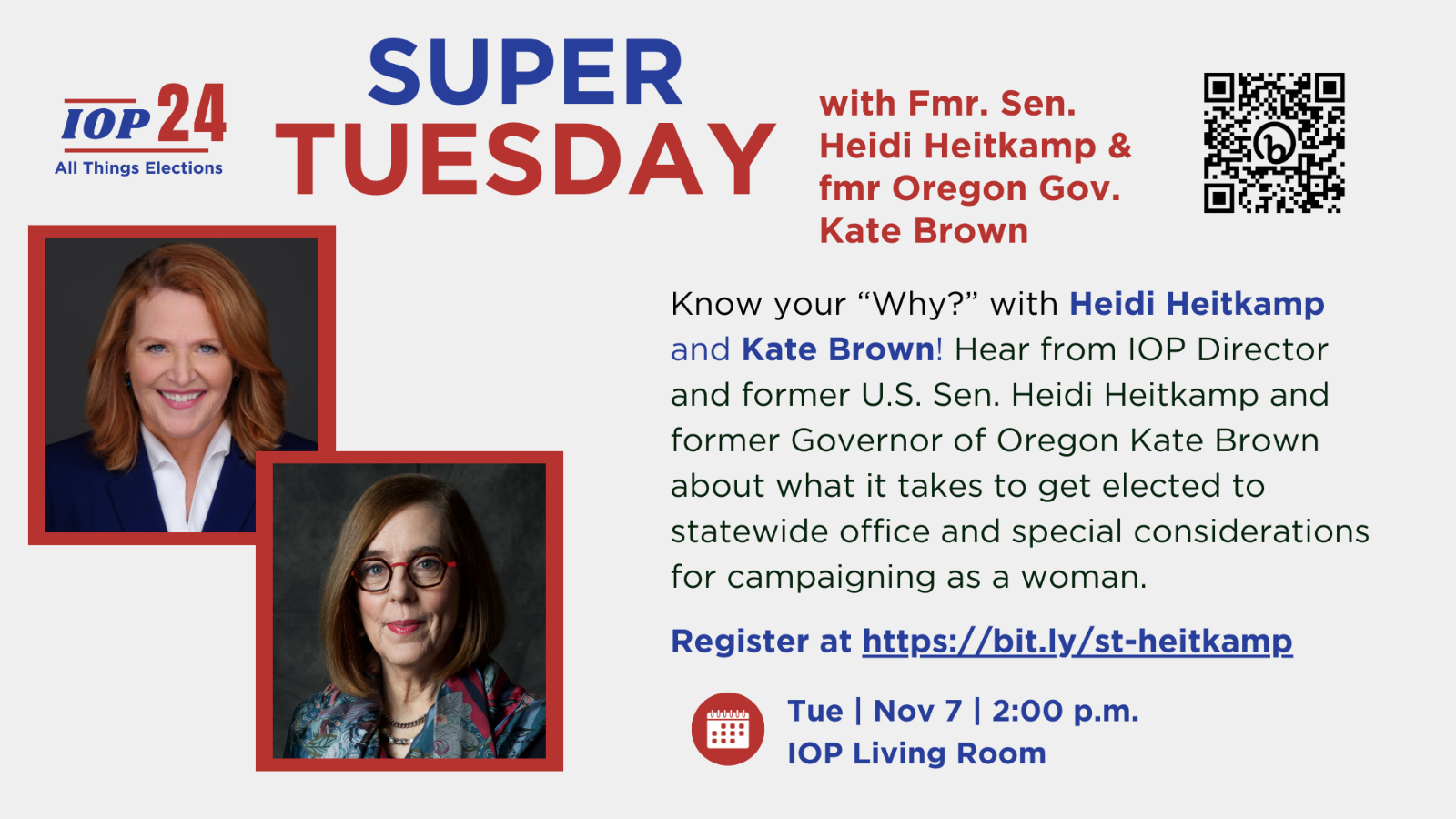 Throughout the year, the IOP will curate a series of workshops & host special office hours for students interested in working on campaigns or running for office themselves.
Sessions will focus on helping students understand the campaign landscape, and gain tangible skills in data analysis, political strategy, fundraising, communications, and more.
IOP Director and former U.S. Senator Heidi Heitkamp will also hold office hours to mentor students interested in running for office or working on campaigns.