Description
Pritzker Fellow Rhymefest on "Art With Impact: From Artists to Aldermen"
(Current UChicago Students Only)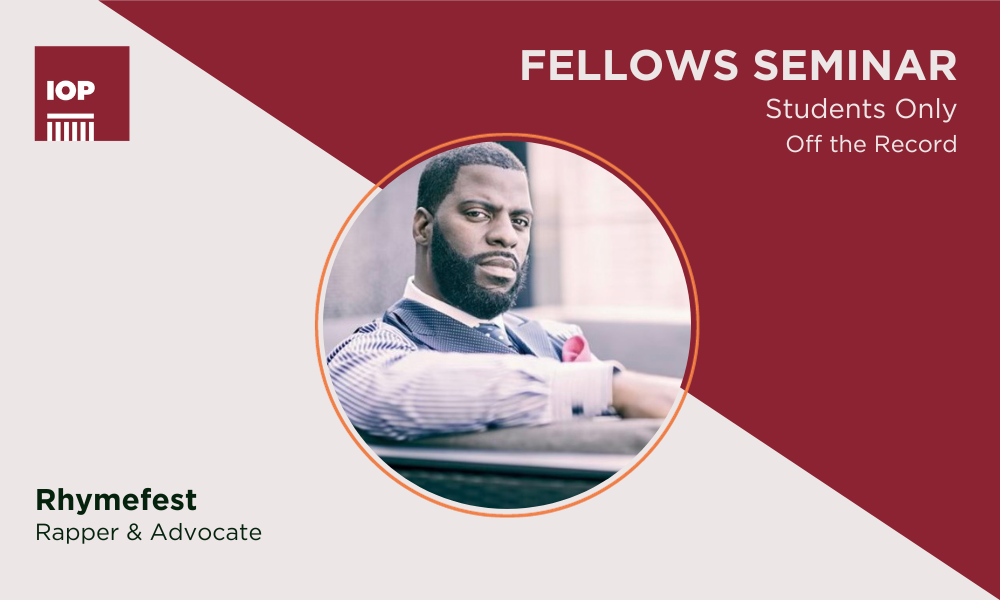 ---
Wednesday, October 4
3:30-4:45 PM
When you are born with the name Che - after the revolutionary Ché Guevara - perhaps your path is preordained? My career in music began with the struggles and triumphs of growing up on Chicago's southside, and expressing these experiences through the lens of hip-hop transformed the lives of myself and many others.
After writing many acclaimed hits, winning multiple Grammy's and touring the world, I'd been exposed to global communities and cultures - from the bustling streets of Bogota Colombia repairing itself after decades of Guerrilla warfare and drug wars to Dave Cameron attempting to ban hip-hop in the United Kingdom - and witnessed various forms of culture leveraged to rally residents together and create positive outcomes. The music we created gave me the opportunity to return to the neighborhoods I grew up in and reshape the community too, through the intersection of hip-hop, art and policy. This theme has animated my entire career.
In 2010, I ran for alderman on the south side of Chicago. Many of the traditional institutions tried to use my music career against me; 9 years later, Alderman Andre Vasquez, who grew up with me in the same local Chicago battle rap scene, won his seat in the 40th ward. He has used his art to reimagine policy, regularly collaborating with community artisans in beautification projects for the ward, using music to engage his district and even create graphic posters on behalf of current Mayor Johnson's campaign. How are our stories emblematic of contemporary political movements supported or even fueled by art, and what are some lessons learned?
(There will be a performance of a song called "Claws" released on Legendary Traxter's new album titled "Chicago")
Special Guests: Jasamine Harris aka Tweak G, Rapper & Community Activist; Kitty Kurth & Kevin Lampe of Strategic Communications Firm Kurth Lampe Worldwide; Samuel Lindley aka Legendary Traxster (via Zoom), Music Producer; and Andre Vasquez (via Zoom), Alderman of Chicago's 40th Ward
Pritzker Fellows seminars are off the record and open to current UChicago students only. Seating in the IOP Living Room is limited and available on a first-come, first-served basis.
If you have any questions about accessibility, please contact Sarah Palmisciano (spalmisciano@uchicago.edu).