Description
Pritzker Fellow Kate Brown on "Oregon: A Case Study for Our Nation's Challenges"
(Current UChicago Students Only)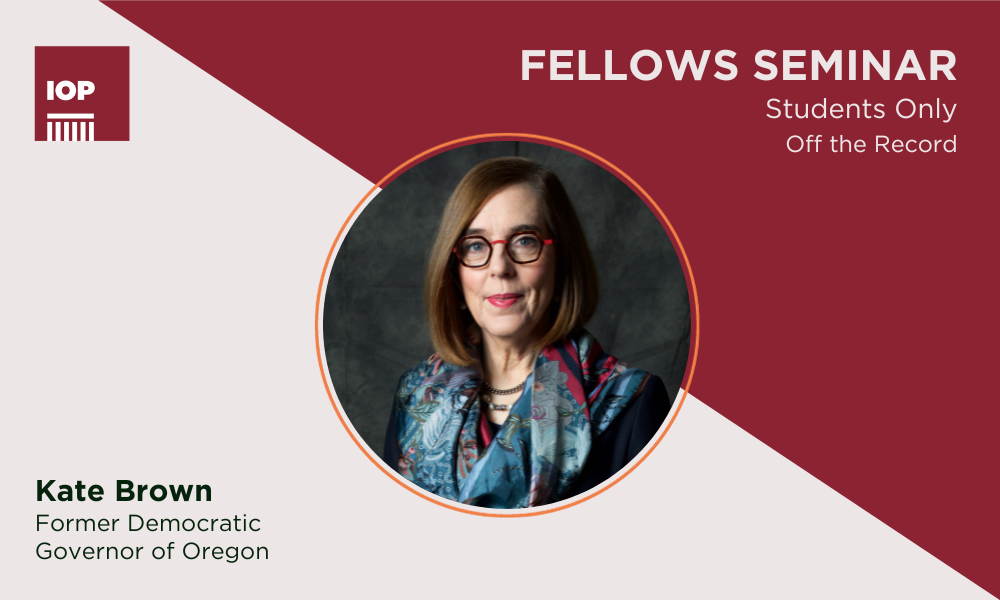 ---
Tuesday, October 3
12:30-1:45 PM
Seminar one will be a frank conversation about my experiences in public service, examining both my "whys" and "hows." I entered this arena to be a voice for the voiceless, starting in 1991 as a young and idealistic state legislator determined to fight for justice and equity. On my journey up, what was it like to be outed? What happened to my youthful idealism? How did I build a senate majority caucus starting with a 10-20 deficit? How did I ascend to the office of governor with five days' notice, faced with an increasingly polarized electorate? How did politics shift over my tenure? I ended my time as governor sure that the work we did improved the lives of Oregonians across the state, yet what would I have done differently in retrospect, faced with those same challenges?
Pritzker Fellows seminars are off the record and open to current UChicago students only. Seating in the IOP Living Room is limited and available on a first-come, first-served basis.
If you have any questions about accessibility, please contact Sarah Palmisciano (spalmisciano@uchicago.edu).