Description
Pritzker Fellow Stephanie Murphy on "In Defense of Democracy & Capitalism"
(Current UChicago Students Only)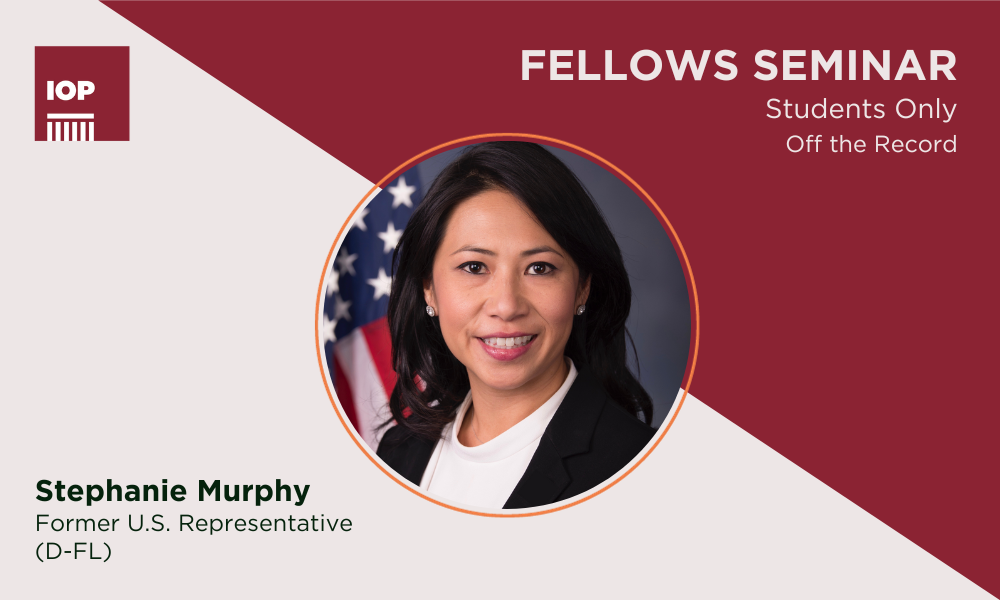 ---
Monday, October 2
3:30-4:45 PM
I will share my personal journey from an autocratic communist country to the United States to American boardrooms, the halls of the Pentagon and the corridors of Congress, paved by America's unique democratic governance and capitalist economy. The Jan 6th Select Committee gave me a bird's eye view on how the democratic system can be vulnerable. We will discuss changes to voting and election processes across the country that seek to shore up or further weaken the democratic process, as well as shifts in economic conventional wisdom that are making significant changes to how our market economy functions.
Pritzker Fellows seminars are off the record and open to current UChicago students only. Seating in the IOP Living Room is limited and available on a first-come, first-served basis.
If you have any questions about accessibility, please contact Sarah Palmisciano (spalmisciano@uchicago.edu).