Description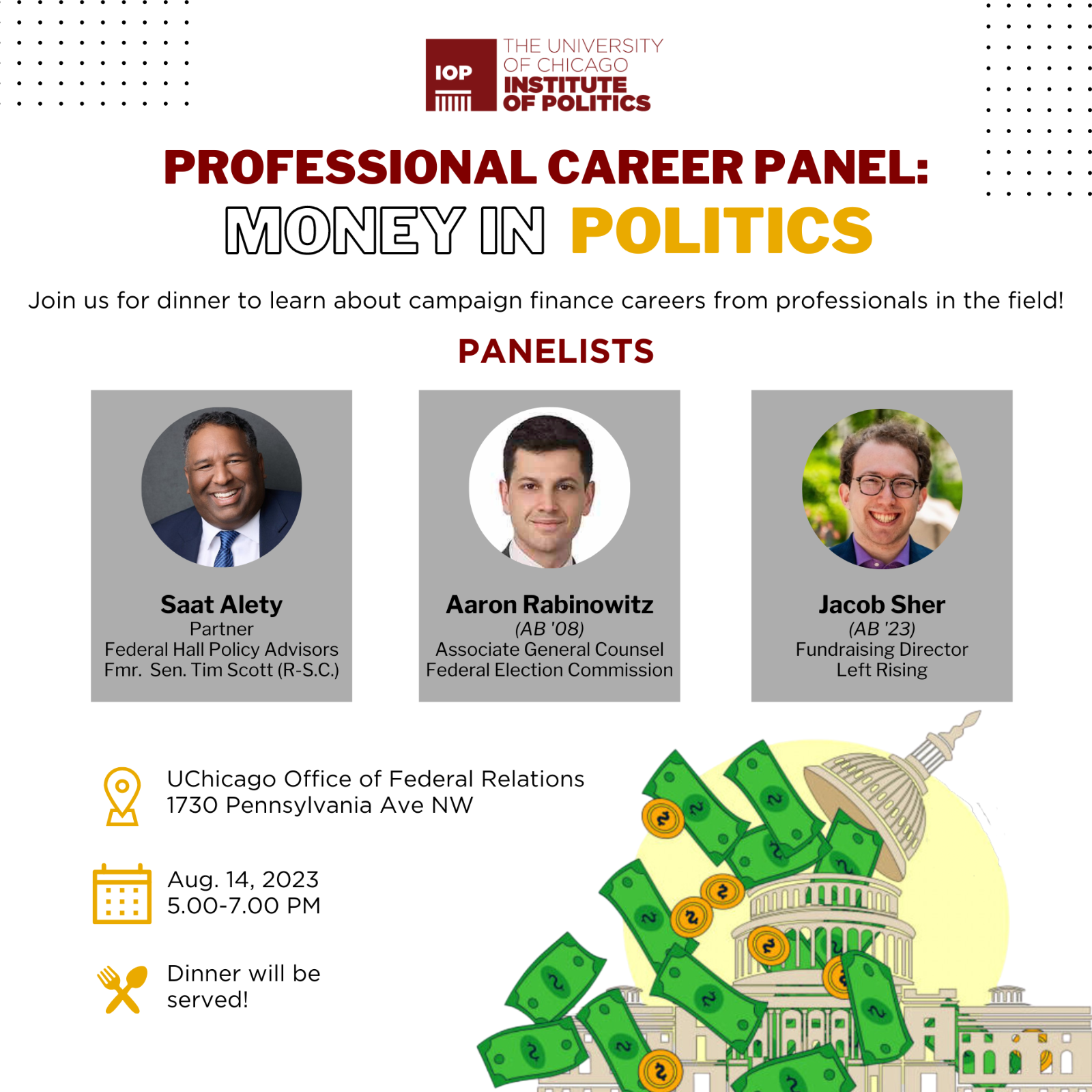 The UChicago Institute of Politics is hosting another career panel for DC summer interns featuring UChicago alumni based in DC. Career panels allow UChicago students to explore professional opportunities outside of their individual summer internships and network with our alumni.
Please join us for an after-work discussion to learn about careers in campaign finance. UChicago alums will discuss their diverse career paths and transitions from various fields to their respective organizations and let you know how as a student you could get your own start in a career around campaign finance.
Panelists include:
Aaron Rabinowitz (AB'08), Assistant General Counsel, Federal Election Commission
Jacob Sher (AB'23), Fundraising Director, Left Rising
Saat Alety, Partner, Federal Hall Policy Advisors, Fmr. Economic Advisor to Sen. Tim Scott (R-S.C.)

Questions? Email IOP Career Development (iopcd@uchicago.edu).