Description

UChicago Summer in Chicago (SIC) Programming: Observing a City Council Meeting
Wednesday, July 19th, 9:00 - 12:30 pm
121 N La Salle St, Chicago, IL, 60602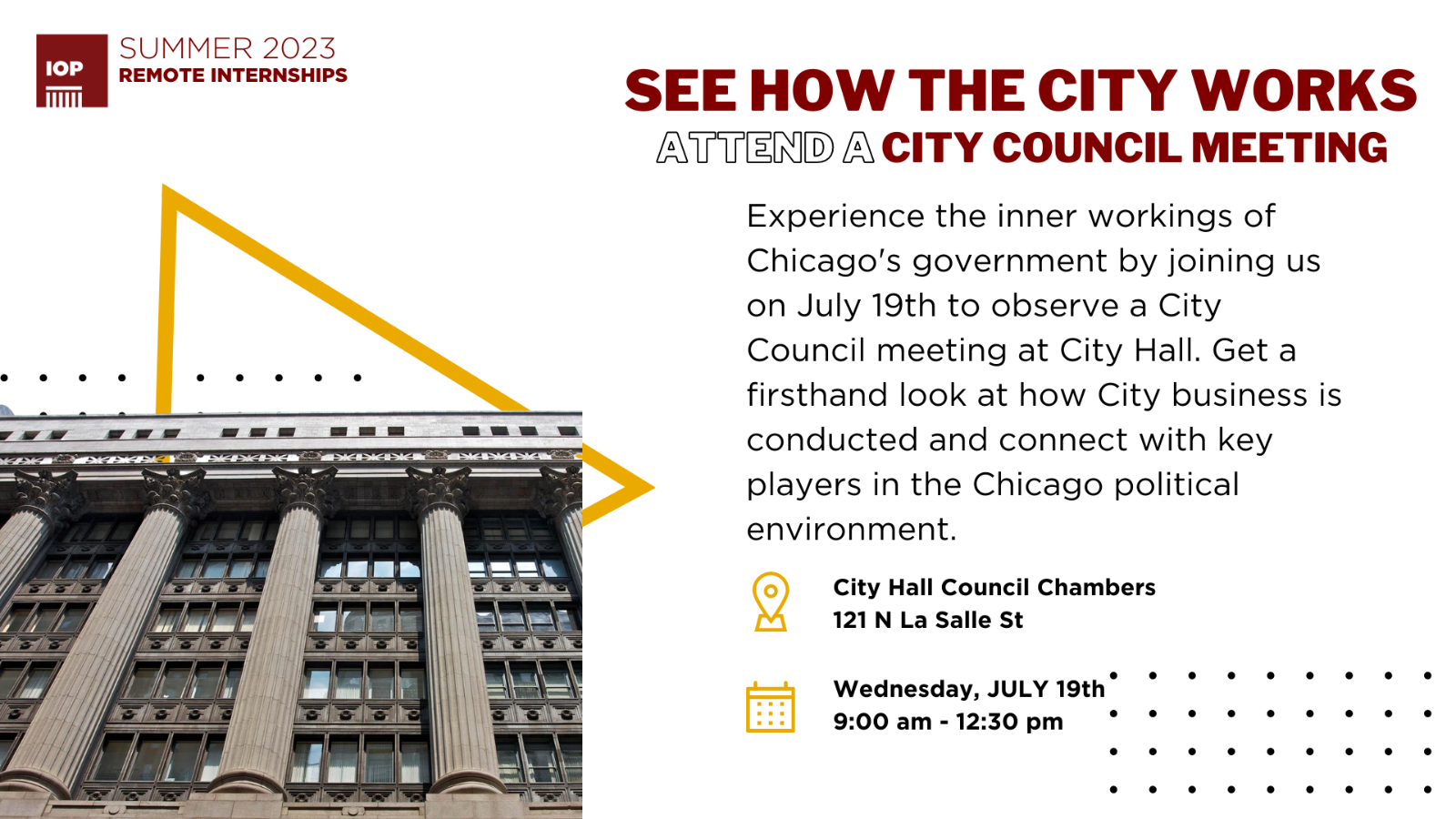 What is an alderman? Which ward do I live in? How is the City of Chicago government organized? If you did not grow up in Chicago, you've probably asked yourself these questions.
The City of Chicago is organized into 50 legislative districts, or "wards." The citizens of each ward elect aldermen to represent their district on the Chicago City Council, the legislative branch of the city of Chicago.
Join us on Wednesday, July 19th to attend and observe a City Council meeting at City Hall. This trip offers a unique opportunity to observe how City business is conducted and to identify key players in the Chicago political environment.
Updated information: The group will meet outside of City Hall at the WEST side main entrance for a quick briefer at 9:30 am. The group will then walk together to City Hall to attend the meeting. We hope to wrap up around 10/10:15 am. Attendees should register by 12 pm CT on Tuesday, July 18th to receive more detailed instructions.
Please note that this event occurs during regular business hours, so attendees should coordinate their schedules with internship employer partners to make up work time missed for the event.
Questions? Email IOP Career Development (iopcd@uchicago.edu).