Description

UChicago Summer in Chicago (SIC) Programming: Learn about the Urban-Rural Divde with Mercury LLC
Monday, July 17th, 4:00 pm - 6:00 pm
225 N Michigan Ave Chicago, IL 60601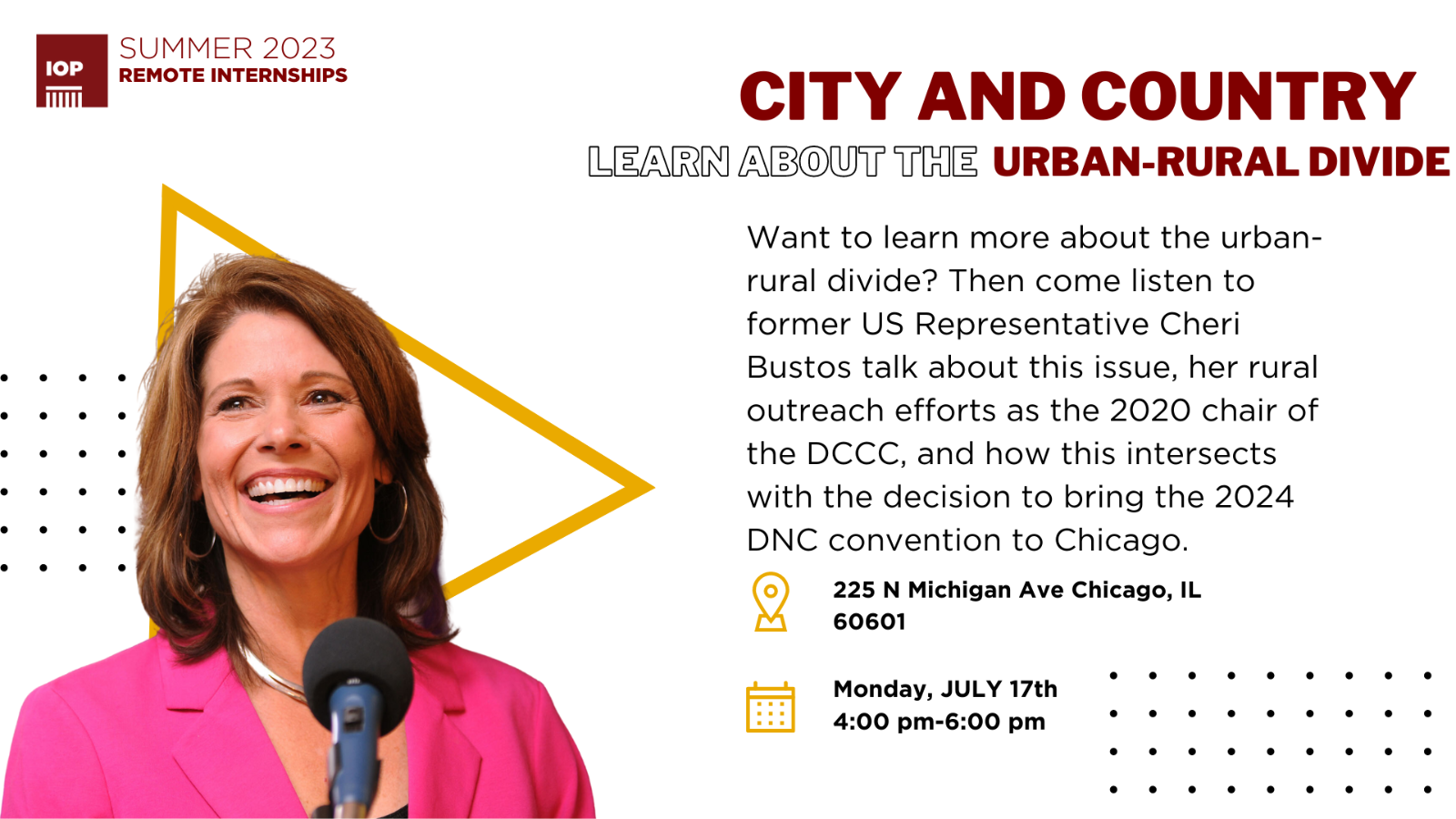 Join us for a thought-provoking event focused on bridging the urban-rural divide, hosted by Mercury LLC, a distinguished public affairs firm and Summer 2023 IOP internship partner. We are honored to be joined by former US Representative Cheri Bustos, who will share her invaluable insights as the DCCC chair during the 2020 election cycle, with a specific emphasis on her work and outreach efforts targeting rural voters. Prepare to gain a deeper understanding of this critical issue as we explore ways to foster unity and understanding across diverse communities.
Don't miss this unique opportunity to engage with a distinguished guest speaker at the Mercury LLC venue!
Please note that space is limited, and registration will be on a first-come, first-served basis, accommodating only the first twenty students. Stay tuned for further information.
Questions? Email IOP Career Development (iopcd@uchicago.edu).