Description

UChicago Summer in Chicago (SIC) Programming: A Visit to the Mayor's Office
Thursday, July 13th, 3:30 pm - 6:00 pm
121 N La Salle St, Chicago, IL, 60602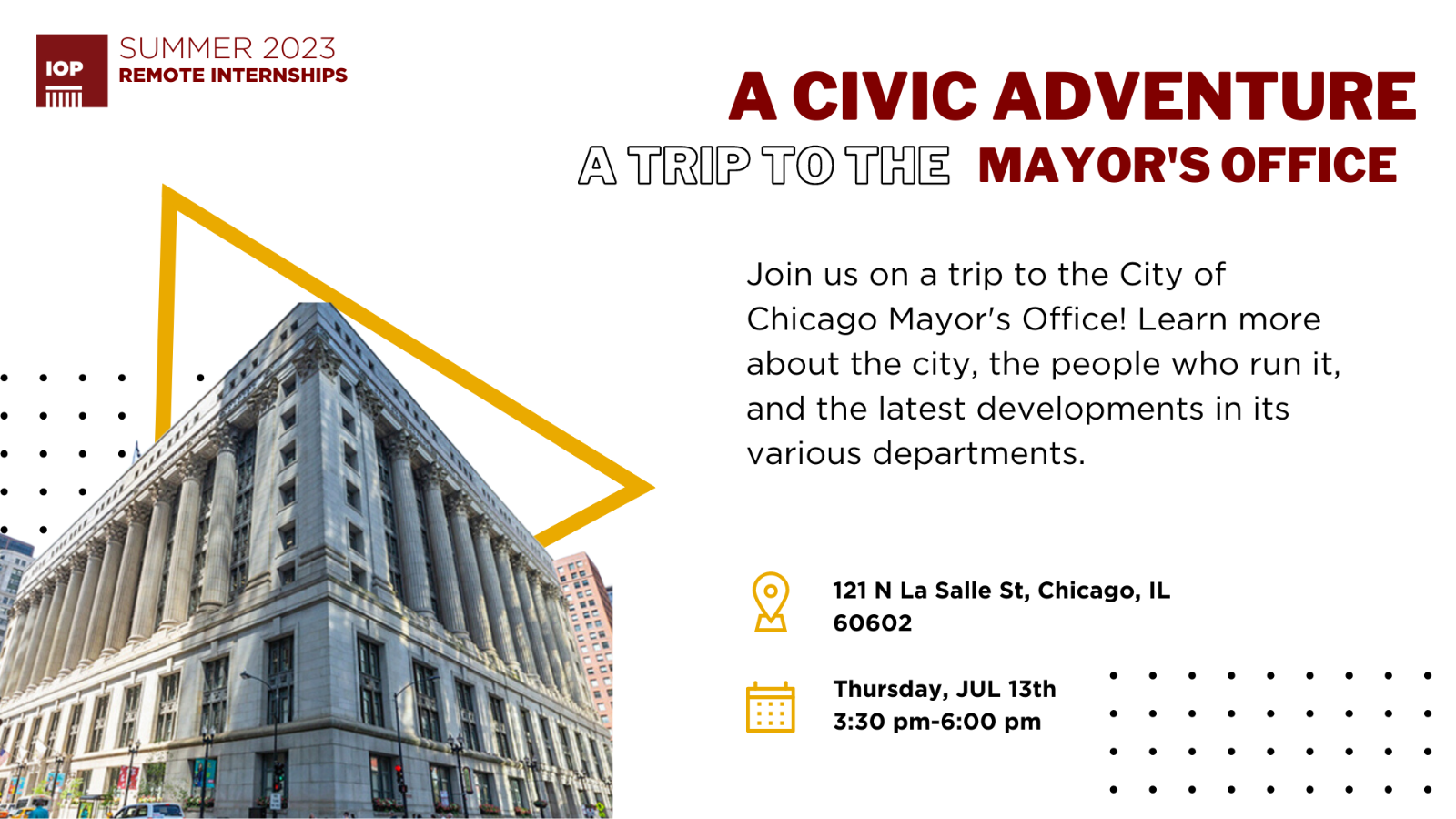 Join us as we delve into the inner workings of City Hall and gain a deeper understanding of Chicago! Guided by our host Devon Braunstein — Digital Equity Director of the City of Chicago — we will gain valuable insights into the efforts being made to foster digital inclusion. In addition, we'll be hearing from professionals working in various departments throughout city government, including the following:
- Meredith Muir, Department of Housing
- Brendan White, Assistant Commissioner at the Department of Finance
- Alexandra Gazzolo, Office of Budget and Management
This journey is bound to offer valuable insights into the Chicago Mayor's Office, its various initiatives, and the professionals at City Hall.
Please note that space is limited, and registration will be on a first-come, first-served basis, accommodating only the first twenty students.
Questions? Email IOP Career Development (iopcd@uchicago.edu).