Description

IOP Summer in Washington Programming: Post-Reception Boba Run
Wednesday, June 21st, 7:00 pm - 9:00 pm
Gong Cha (DC 14th Street)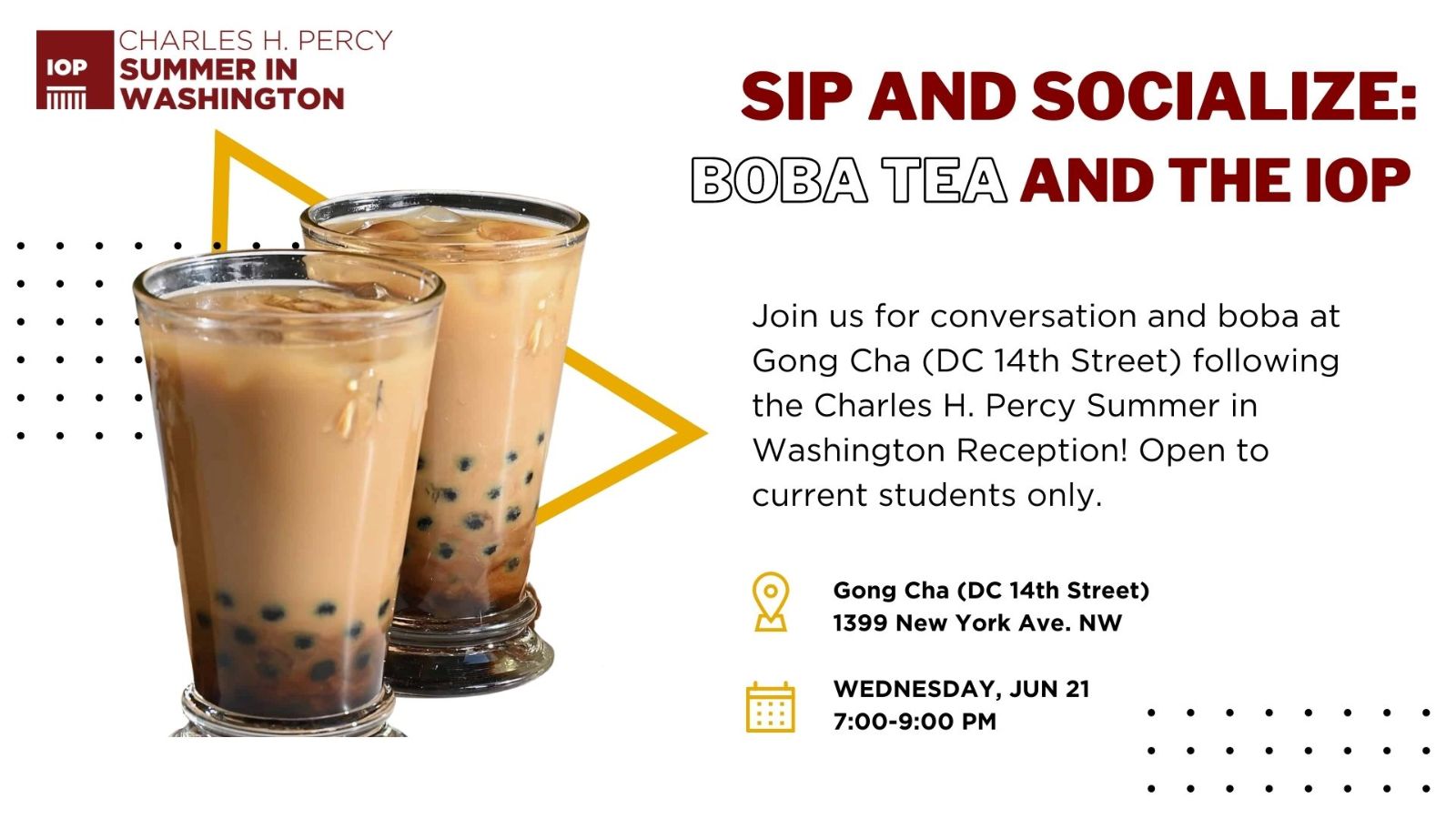 Join us for conversation and boba at Gong Cha (DC 14th Street), located at 1399 New York Ave NW, Washington, DC 20005! Following the Charles H. Percy Summer in Washington Reception, IOP staff and current students will walk together to the venue, conveniently located two blocks from the National Press Club. Once there, each intern will have the opportunity to indulge in a delicious beverage of their choice from Gong Cha's extensive menu. We'll spend the evening casually chatting and enjoying our drinks, with conversations flowing onto the sidewalk until 9 pm.
Please note that in case of rain, the event will be canceled. To ensure your spot, kindly RSVP by Tuesday at noon. Without an RSVP, we will be unable to accommodate you. Don't miss this chance to unwind, connect, and savor some refreshing boba in great company!
Questions? Email IOP Career Development (iopcd@uchicago.edu).