Description

UChicago Institute of Politics: Rooftop Mentor-Mentee Meetup
Friday, July 21st 5:00 pm - 7:30 pm
University of Chicago Office of Federal Relations Rooftop (1730 Pennsylvania Ave NW, Washington, DC 20006)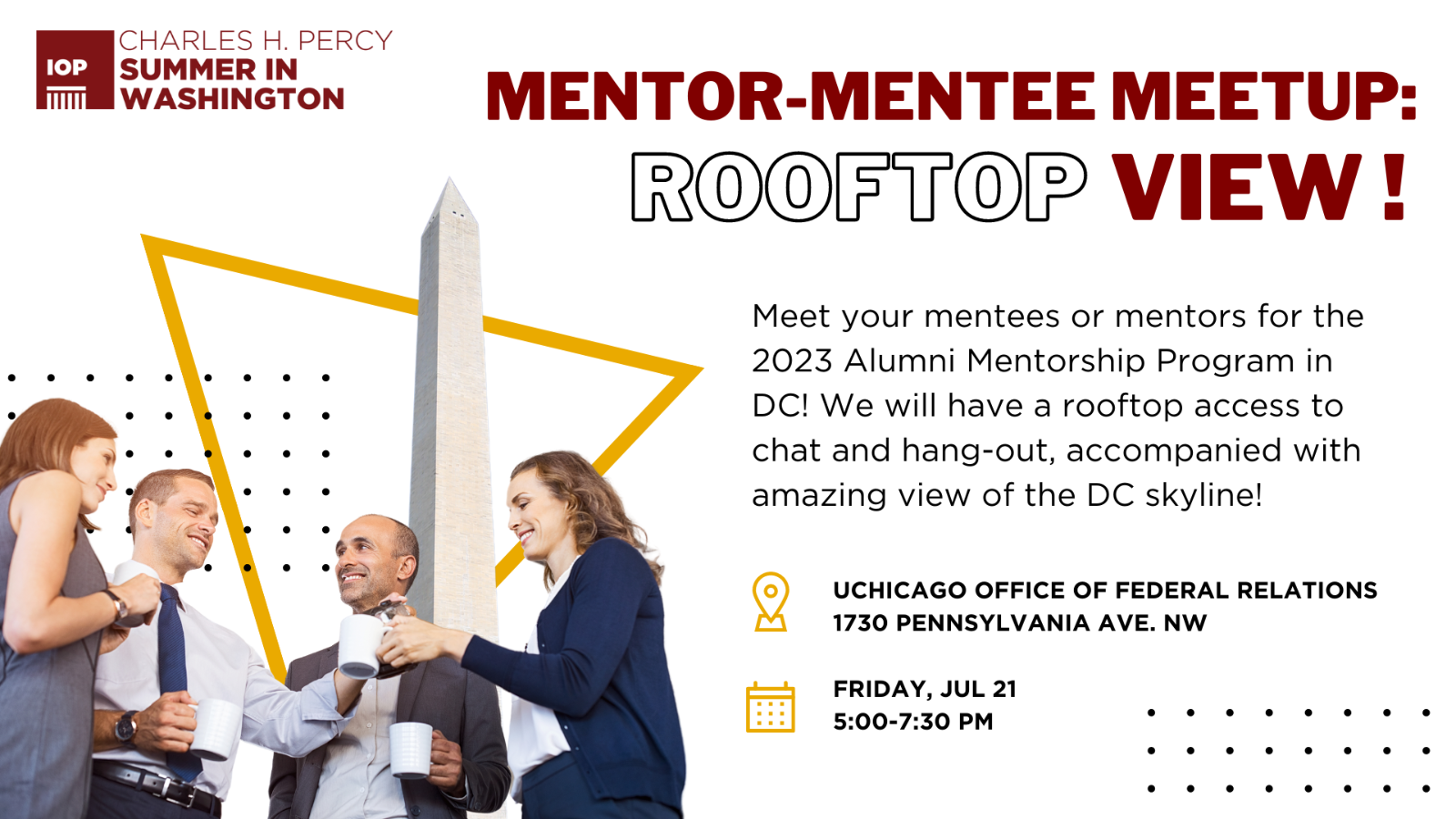 Looking for a fun plan on Friday night and hoping to meet your mentees or mentors? We got your back!
As part of our Charles H. Percy Summer in Washington 2023 programming, the UChicago Institute of Politics is hosting a meetup for the 2023 Alumni Mentorship Program. We will gather on the rooftop of the UChicago Office of Federal Relations building to chat and enjoy views of the National Mall and other parts of DC. This is a great opportunity to meet your mentees or mentors and new people interning or working in DC!
Join us to hang out with a remarkable view of the city -- just one block from the White House!
Questions? Email IOP Career Development (iopcd@uchicago.edu).