Description

Summer in Washington Programming: Signature DC Fireworks!
Tuesday, July 4th 7:00 pm - 10:00 pm
Lincoln Memorial (2 Lincoln Memorial Cir NW, Washington, DC 20002) - Specific Location TBD!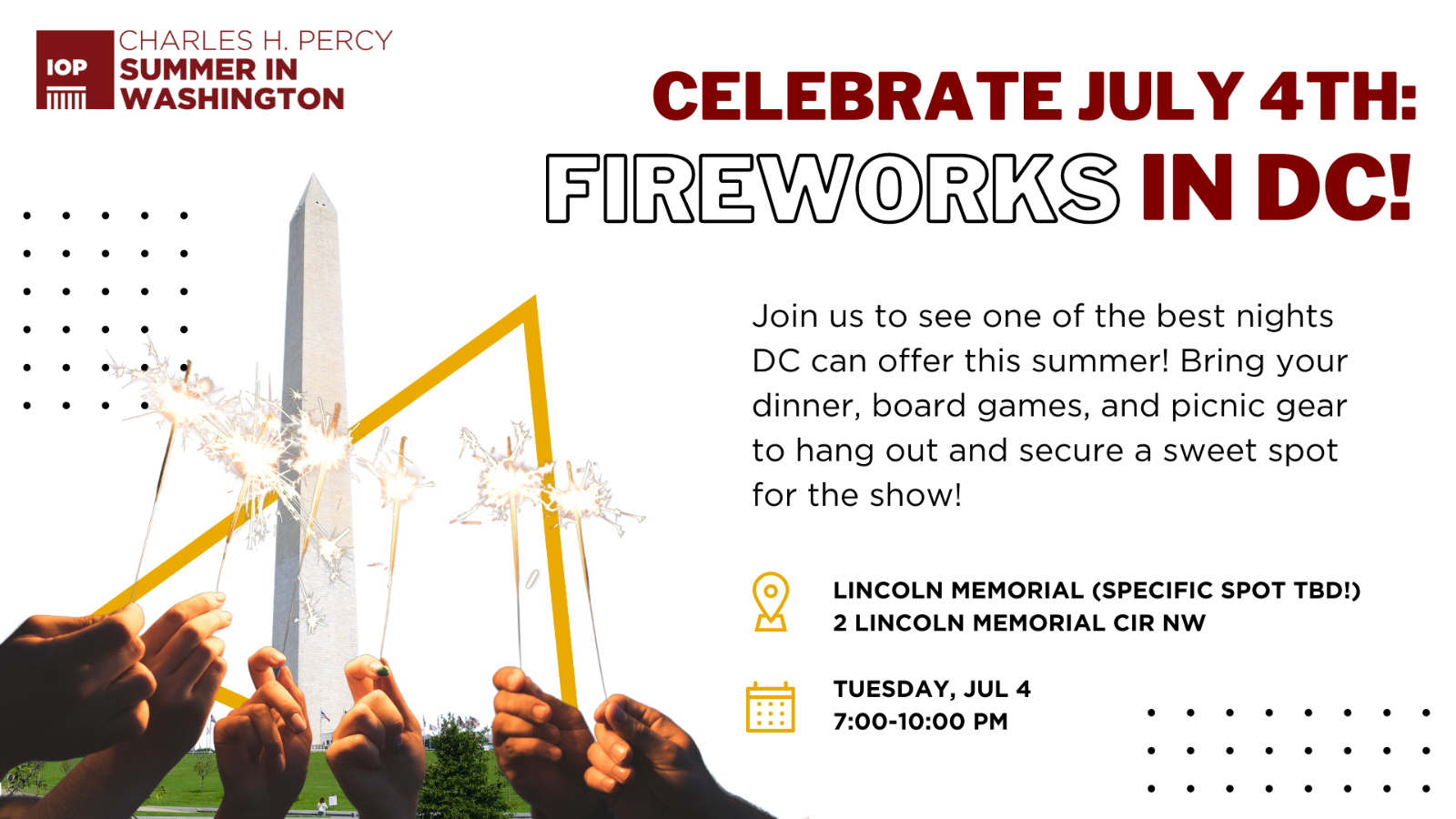 If you can only go to one event in DC, THIS HAS TO BE IT!
As part of our Charles H. Percy Summer in Washington 2023 programming, UChicago's Institute of Politics will be organizing a meet-up for summer interns based in DC to watch the annual July 4th Fireworks at the National Mall. We will meet around the Lincoln Memorial at 7 PM to secure a sweet spot and just hang out until the Fireworks start at 9 PM. Please bring your own dinner, board games, and picnic gear (if you have them!) to ensure a comfortable waiting time.
Join us to see one of the best nights DC can offer this summer!
Please note: The IOP will not be paying for food or beverages at this event. Please bring any food or drinks on your own to join the event.
Questions? Email IOP Career Development (iopcd@uchicago.edu).