Description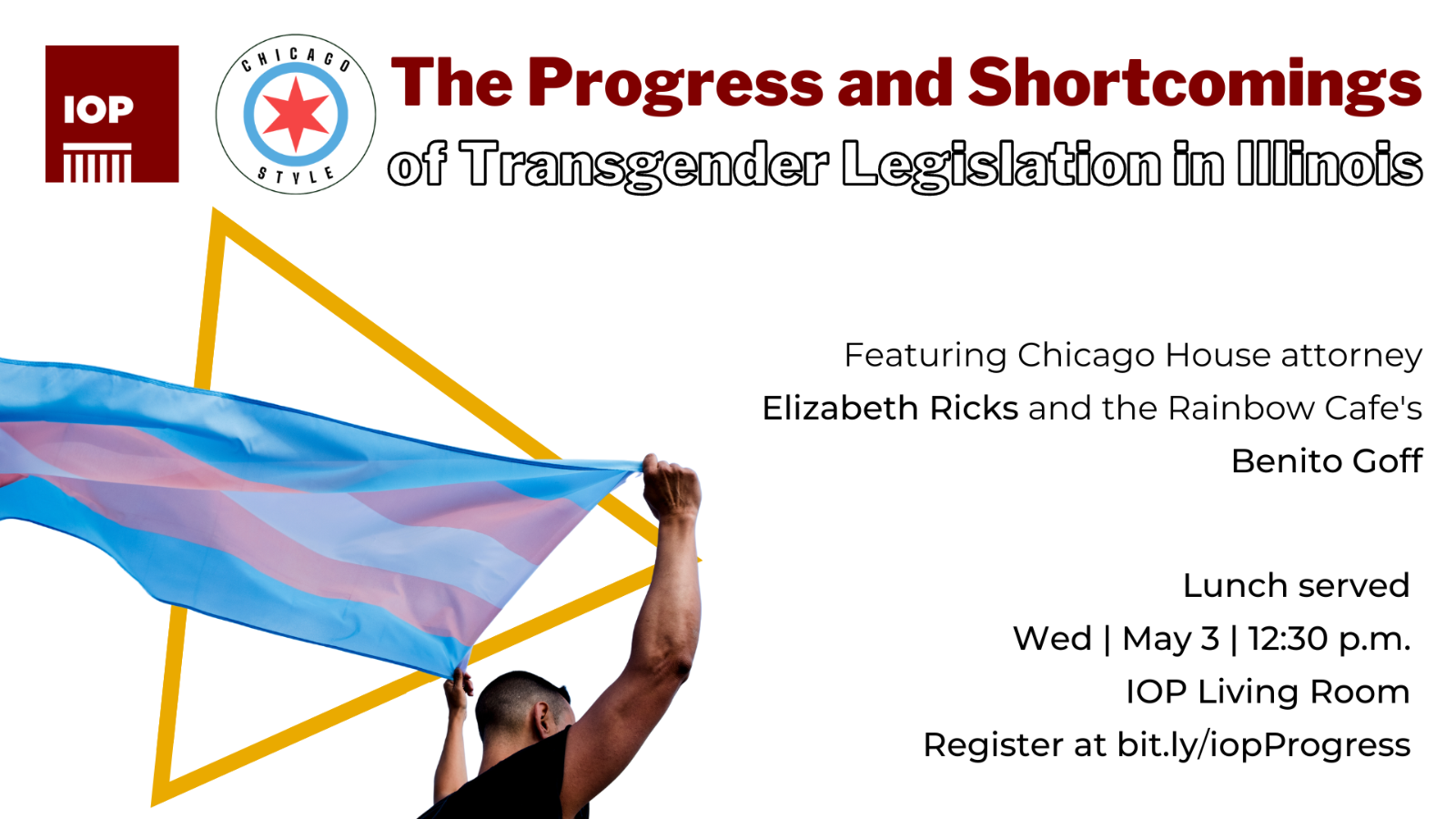 Chicago Style — the IOP's student-run event committee that focuses on state and local politics — will be hosting Elizabeth Ricks and Benito Goff for a discussion on transgender legislation in Illinois. In February of this year, Illinois passed the Birth Certificate Modernization Bill, which makes it easier for individuals to change the gender listed on their birth certificate. In light of this legislation, now is a crucial time to talk about how much trans people have fought for and achieved. During the conversation, Ricks and Goff will speak about trans-related legislation in Illinois, its strengths and weaknesses, and what still needs to be done.

About our speakers:
Elizabeth Ricks is the legal director and staff attorney at Chicago House, an organization committed to fighting the HIV/AIDS epidemic. She is involved in the TransLife Care Program at Chicago House, which provides healthcare and social services to trans Chicagoans. Ricks has also worked on the Name Change Modernization Bill, which will take effect in January 2024, and amends the state's existing name change law.

Benito Goff is the Youth Programming Coordinator at the Rainbow Cafe (RC), an LGTBQ center in Southern Illinois, which provides resources and support to the LGBTQ community. Goff works on a variety of initiatives at the Rainbow Cafe, teaching courses on allyship and queer history, for example. He also heads RC's Diversity Committee and seeks to make queer spaces accessible and welcoming for trans people of color.
Food provided.