Description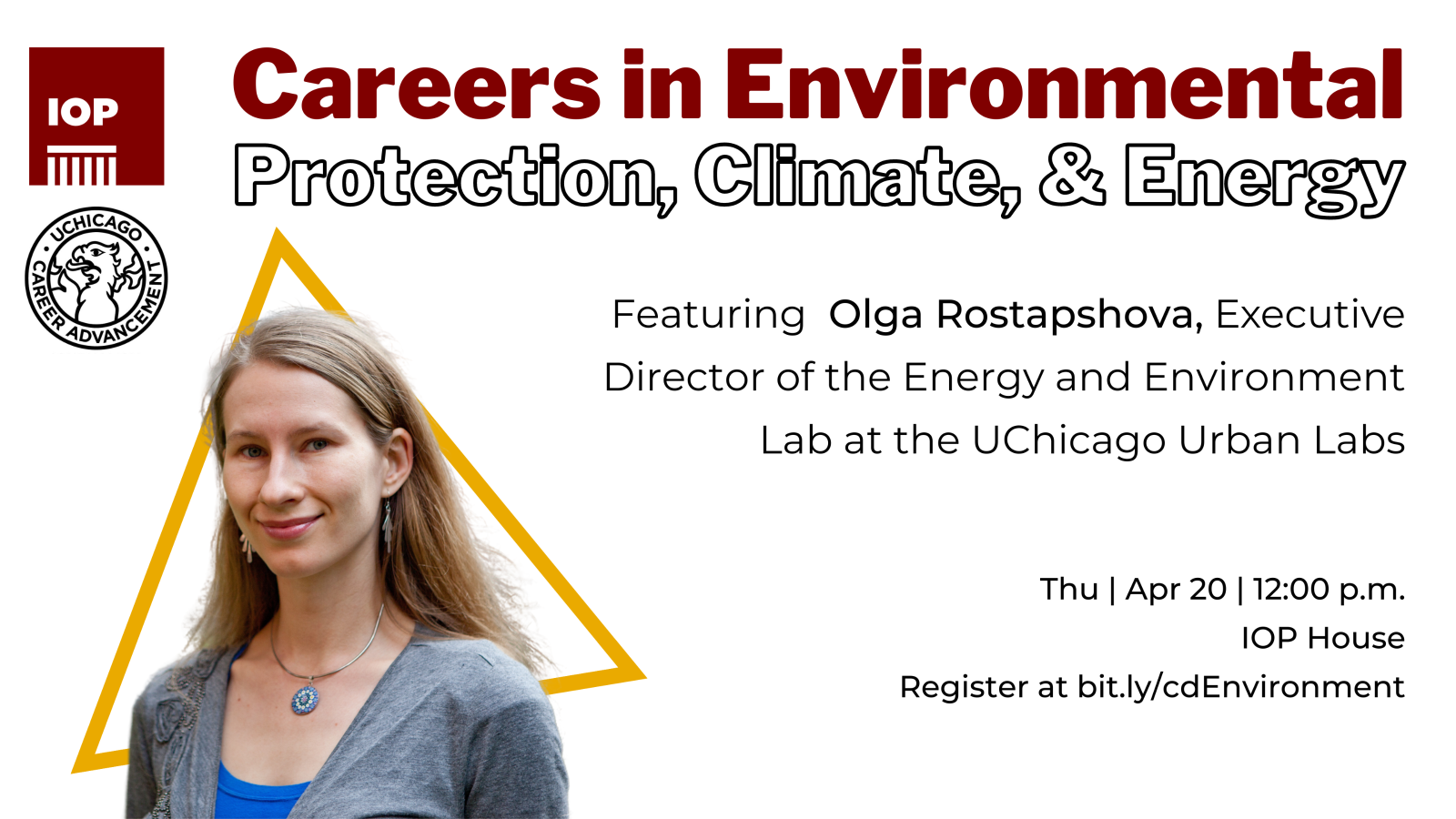 Interested in a career in environmental protection, climate, and energy policy? Join the University of Chicago Institute of Politics and Career Advancement on Thursday, April 20th from 12-1 pm in the IOP Living Room to learn about careers in the field.
We'll be joined by special guest Olga Rostapshova, Executive Director of the Energy and Environment Lab at UChicago Urban Labs. She will talk about her career journey, lab, and opportunities for UChicago students to get involved in environmental policy. Two UChicago students with experience working in the environmental policy field will join as panelists.
Lunch from Saucy Porka will be provided.
If you have any questions or dietary restrictions, please contact iopcd@uchicago.edu