Description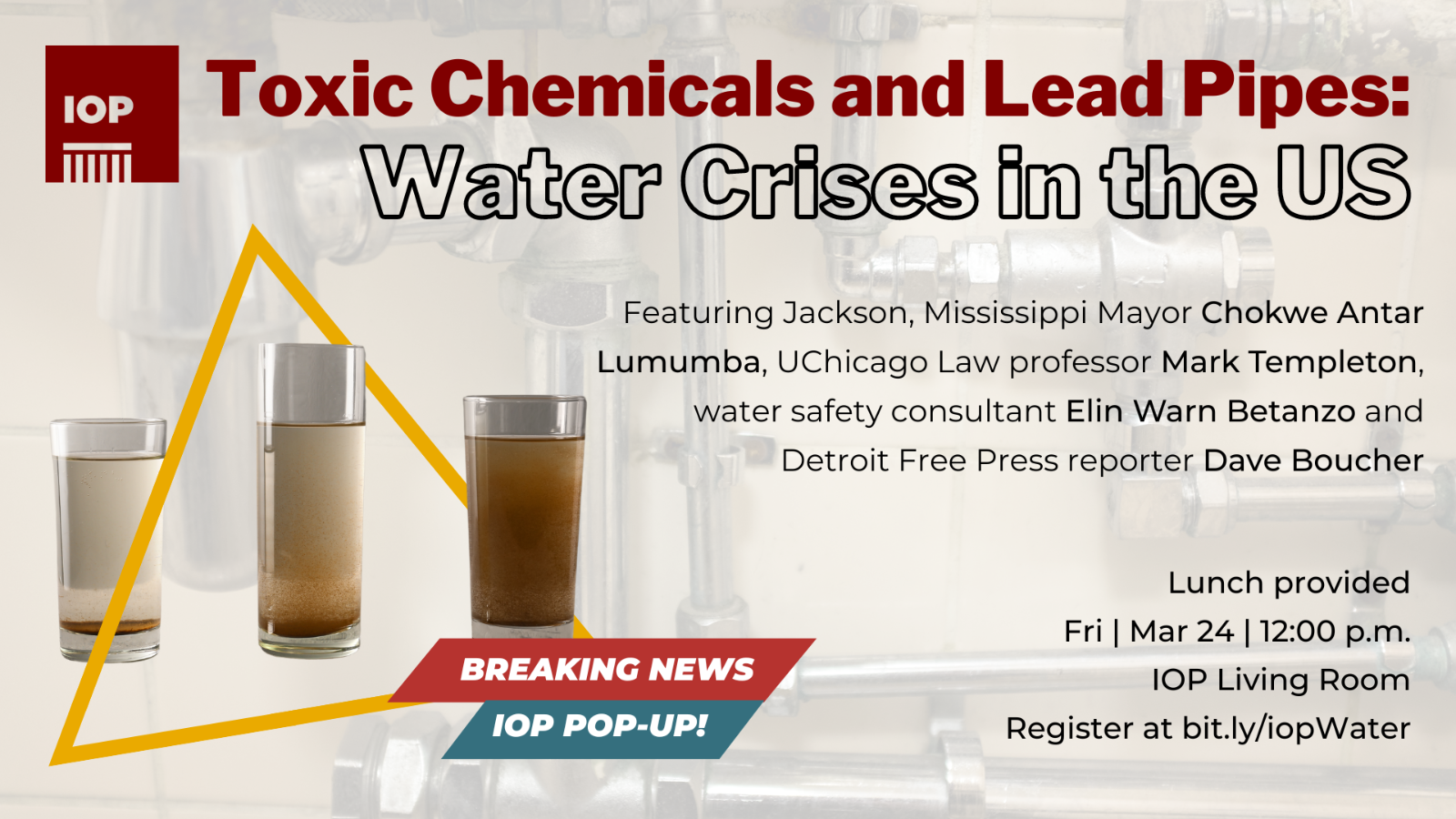 The February freight train derailment in East Palestine, Ohio has raised questions about the long-term health effects that residents could face from the toxic chemicals that spilled into the air and water. Although local officials have said there is no indication the groundwater was contaminated, the incident has renewed concerns about water safety in the United States.
From the 2010 Deepwater Horizon oil spill and water crises in Kentucky, Michigan, New York, New Jersey and West Virginia to Chicago's lead pipes, cities throughout the country have had to grapple with water problems for years. How have officials handled previous water crises and how does that compare to what's happening in Ohio? How do forever chemicals and lead pipes affect residents and who is impacted by them? And what do all of these issues say about water safety and security in the United States?
Detroit Free Press reporter Dave Boucher will moderate the IOP's latest news pop up event with Jackson, Mississippi Mayor Chokwe Antar Lumumba, Mark Templeton, a UChicago law professor and director of the Abrams Environmental Law Clinic, and Safe Water Engineering founder Elin Warn Betanzo.
Food provided.