Description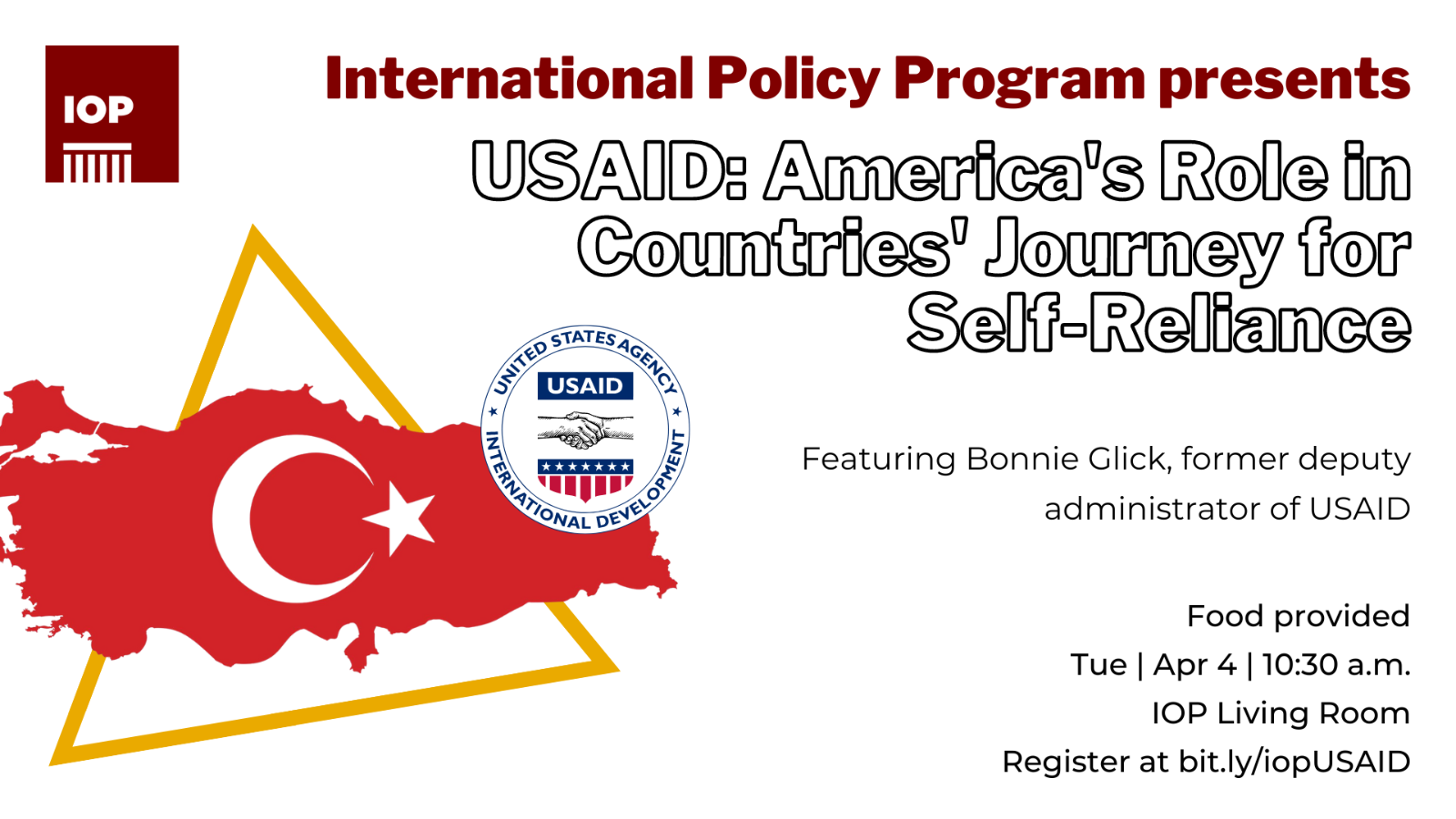 USAID has long played a vital part in global affairs. As the primary agency responsible for US foreign aid, it has impacted millions of lives in countries across the world and helps shape these nations' relations with and perception of the United States. Most recently, USAID was involved in the response to the earthquake in Turkey, sending a Disaster Assistance Response Team to the nation and committing $85 million in aid to the affected regions.

Bonnie Glick was the Deputy Director of USAID from January 2019 to November 2020 in the Trump administration, a post to which she was confirmed unanimously by the Senate. She is a former foreign service officer, and currently serves as the Inaugural Director of the Krach Institute for Tech Diplomacy at Purdue. She is also a Senior Advisor to the Council on Foreign Relations and a former Fellow at the Harvard IOP.
Join Bonnie Glick and the student-run International Policy Program as they discuss the vital work USAID does in helping nations across the world achieve self-reliance and the challenges it faces in doing so.

The event will be in-person in the IOP Living Room, with Bonnie Glick joining us in-person. Vegetarian and non-vegetarian options will be provided.