Description
Civic Engagement End of Quarter: Sip OJ & Paint
(Current UChicago Students Only)
---
Saturday, March 4th
10:00a-12:30p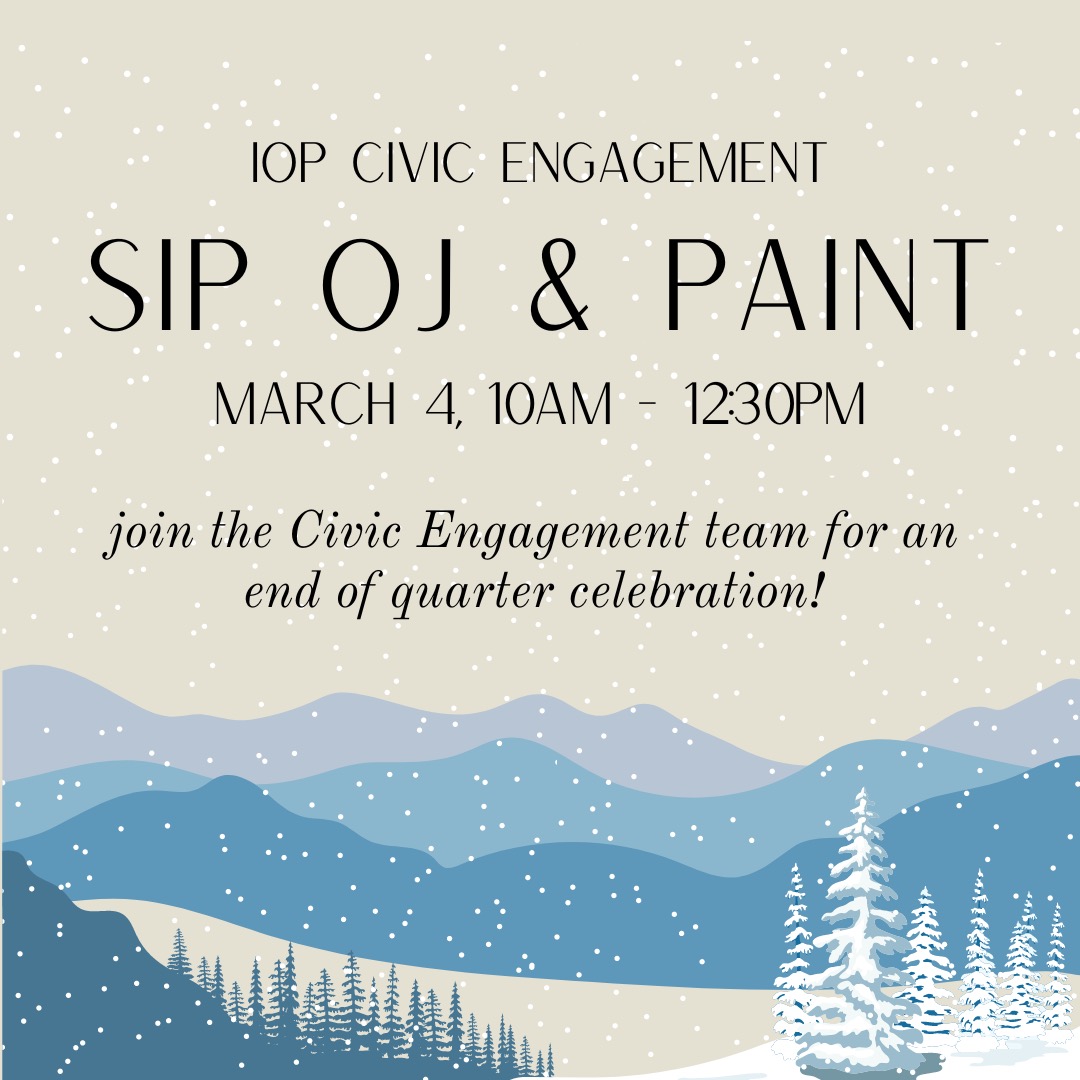 Need a break from studying? Breathing too much finals-mode Reg air? We have you covered.
The Institute of Politics Civic Engagement Team invites all student group cohort members and leaders to celebrate the end of winter quarter! Join us in the IOP living room for a Sip OJ & Paint. We'll provide the supplies, the vibes, and plenty of food and beverages -- you bring yourselves and your creativity!
Mini canvases for all, coloring books for the paint-opposed. Register to come say hi, hang out with your cohort, and celebrate a great end to the quarter.
This convening is open to current UChicago students who are compliant with UChicago vaccination requirements and, because of ongoing health risks, particularly to the unvaccinated, participants are expected to adopt the risk mitigation measures (masking and social distancing, etc.) appropriate to their vaccination status as advised by public health officials or to their individual vulnerabilities as advised by a medical professional. Public convening may not be safe for all and carries a risk for contracting COVID-19, particularly for those unvaccinated. Participants will not know the vaccination status of others and should follow appropriate risk mitigation measures.
If you have any questions about accessibility please contact Irene Qi (iqi@uchicago.edu).