Description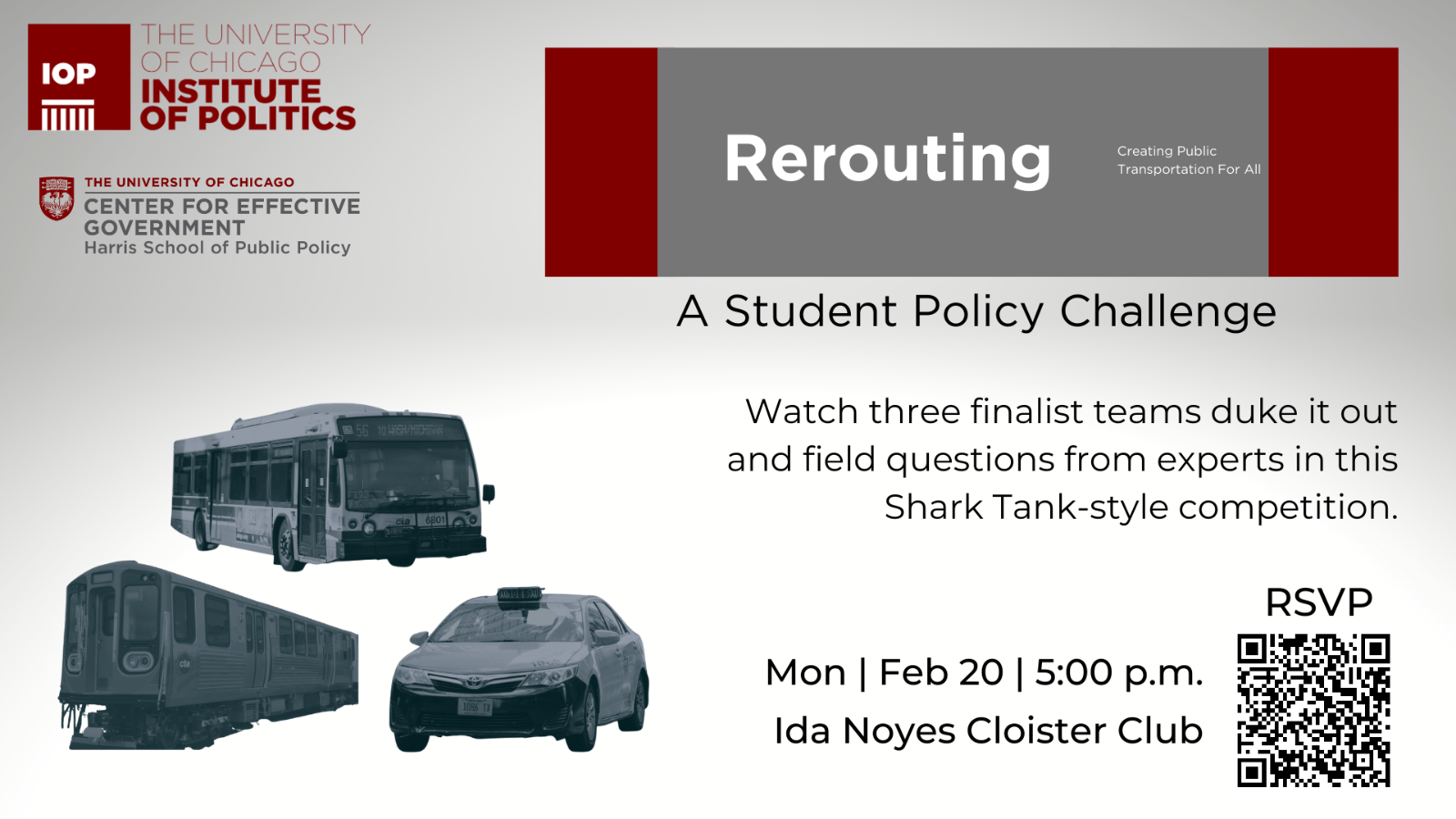 The Institute of Politics and the Center for Effective Government have joined forces for a university-wide contest soliciting student-generated policy solutions to fix Chicago's transit system.
Nearly two dozen teams all across campus have entered the contest and have spent the month of February refining their ideas.
Watch three finalist teams duke it out and field questions from a panel of experts in this Shark Tank-style competition.
Dinner will be provided.