Description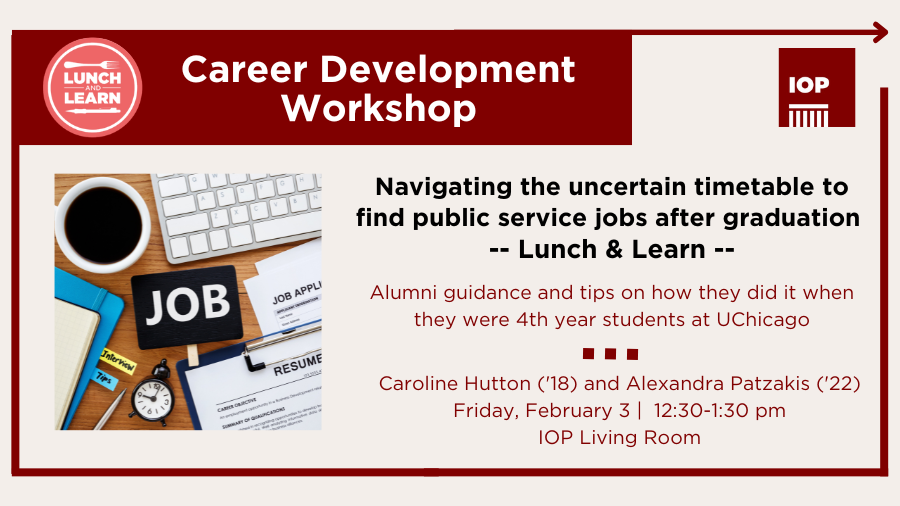 If you are a fourth year student in the College trying to navigate the uncertainty of finding a full-time job in public service after graduation, join UChicago alums to hear their stories on how they networked and applied for jobs to find employment after graduation. Join the IOP to talk strategy for finding jobs, networking with alumni, and explaining to your family that the public service hiring process is not straightforward and takes longer than classmates opting to go into more traditional private sector jobs.
Alumni Panelists:
Caroline Hutton ('18): Wisconsin Democratic Party
Alexandra Patzakis ('22): Staff Assistant/Legislative Correspondent with the Office of Rep. Jan Schakowsky (D, IL-09)
If you have any questions, please contact Mark Schauerte or Laresa Lund.