Description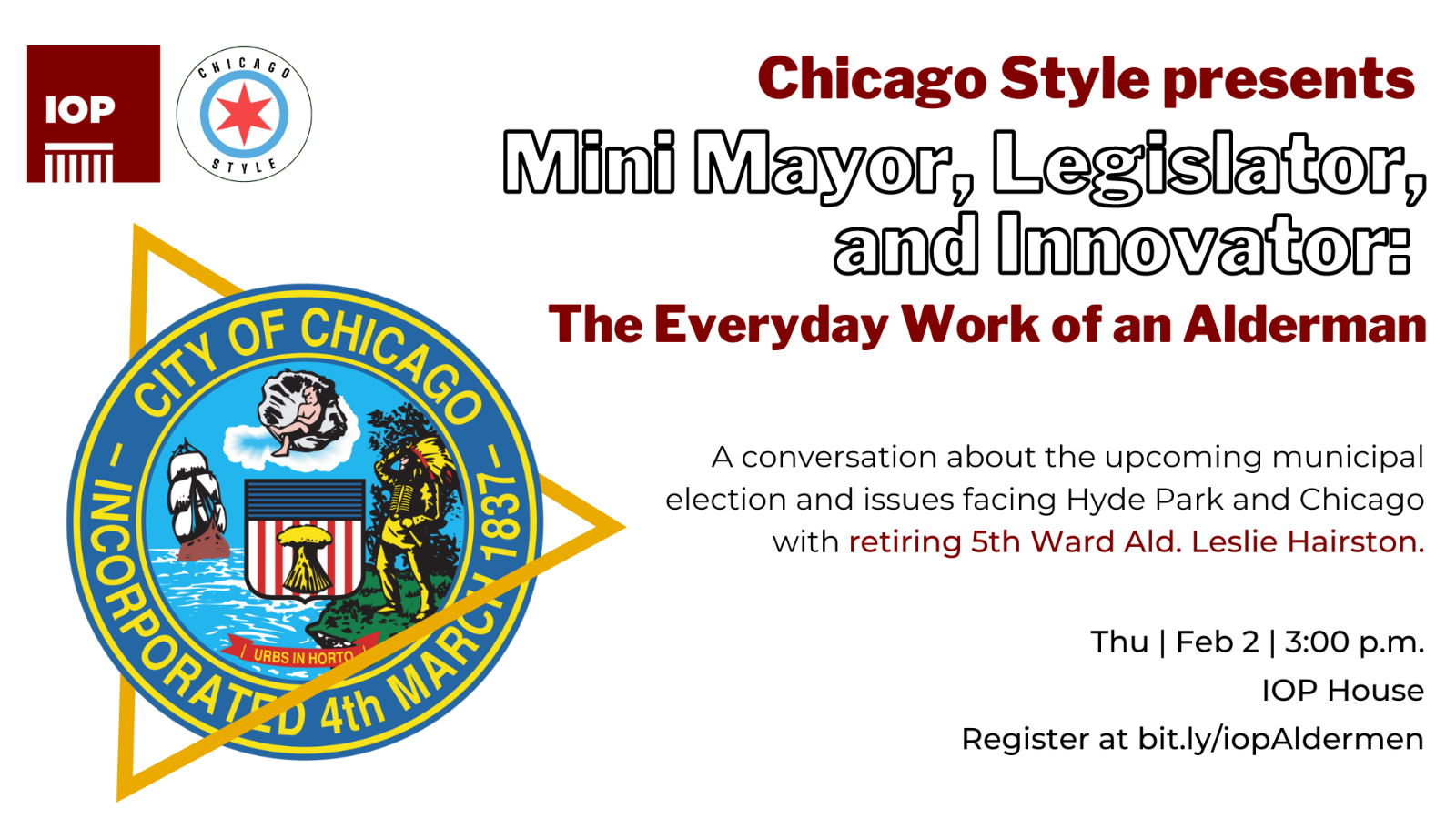 Come join Chicago Style, an IOP student-run event committee, for a moderated discussion with Alderman Leslie Hairston ahead of Chicago's upcoming municipal elections.
Hairston has been alderman of the 5th Ward (which includes Hyde Park, Woodlawn, and South Shore) since 1999. For the last two decades, Hairston has worked to improve infrastructure and security, while also sitting on a variety of city committees, including the Economic Committee and the Capital & Technology Committee. She was previously Illinois' assistant attorney general and has even argued in front of the Illinois Supreme Court as staff attorney and special prosecutor for the State's Attorney Appellate Prosecutor's Office.
We will discuss the role of aldermen in Chicago politics historically as well as the influence they have had in the most recent elections. This discussion will also focus on the Hyde Park area, where Hairston has been a longtime advocate. Our conversation will cover Hairson's initiatives and issues pertinent to Hyde Park's political scene.