Description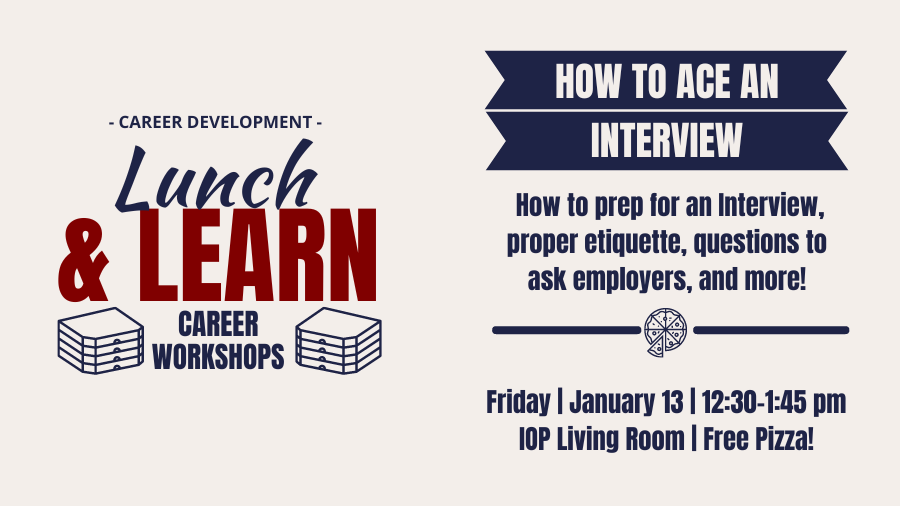 How to Ace an Interview
Friday, January 13th
12:30-1:45 pm
IOP Living Room
Interviews are hard! Luckily, the Career Development team at the IOP is here to help. At our "How to Ace an Interview Workshop" we will go over how to prepare for an interview, interview etiquette (Zoom v. in-person), questions to ask employers, interview tips, and more.
As always, pizza will be provided so be sure to come hungry and ready to learn!
If you have any questions or dietary restrictions, please contact Mark Schauerte or Laresa Lund.