Description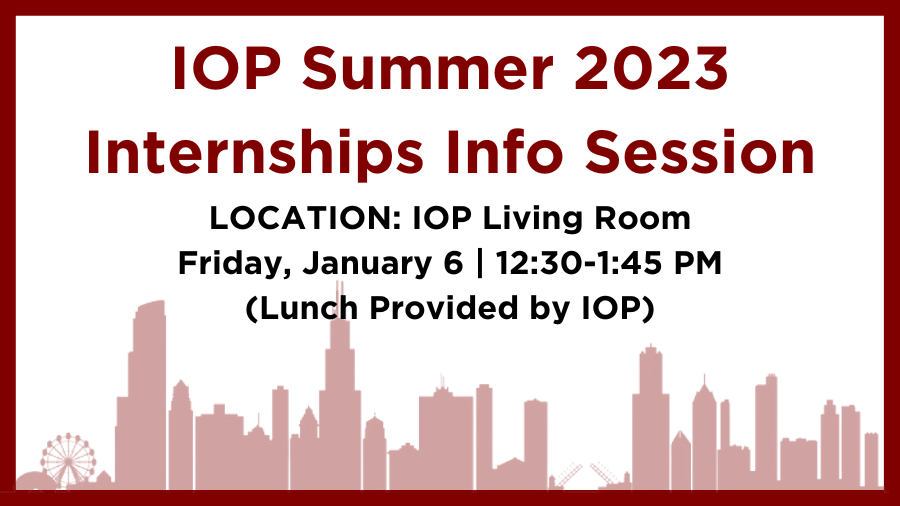 Are you interested in a paid summer 2023 internship? Do you want to learn more about the opportunities available through the IOP to work this upcoming summer in government, nonprofits, journalism, think tanks, and advocacy organizations? If so, join us on Friday, January 6 from 12:30 to 1:45 to learn about the IOP Summer 2023 Internship Program and get started on your career in public service.
Each summer, the IOP supports more than 225 domestic and international internship opportunities for undergraduate and graduate students. Students receive a $5,000 stipend to work in person or hybrid for up to 10 weeks full-time during the summer. If the internship is conducted remotely, the stipend from the IOP is $4,000. International internships have a $6,000 stipend to support the student's overseas internship. Each month, the IOP posts a new batch of internship opportunities on the brand new IOP Summer 2023 Internship Database.
If you'd like to learn more about how to research opportunities and apply for IOP Summer 2023 Internships, join the IOP for this info session. We hope to see you soon at the IOP House!
If you have any questions, please contact Mark Schauerte or Laresa Lund.