Description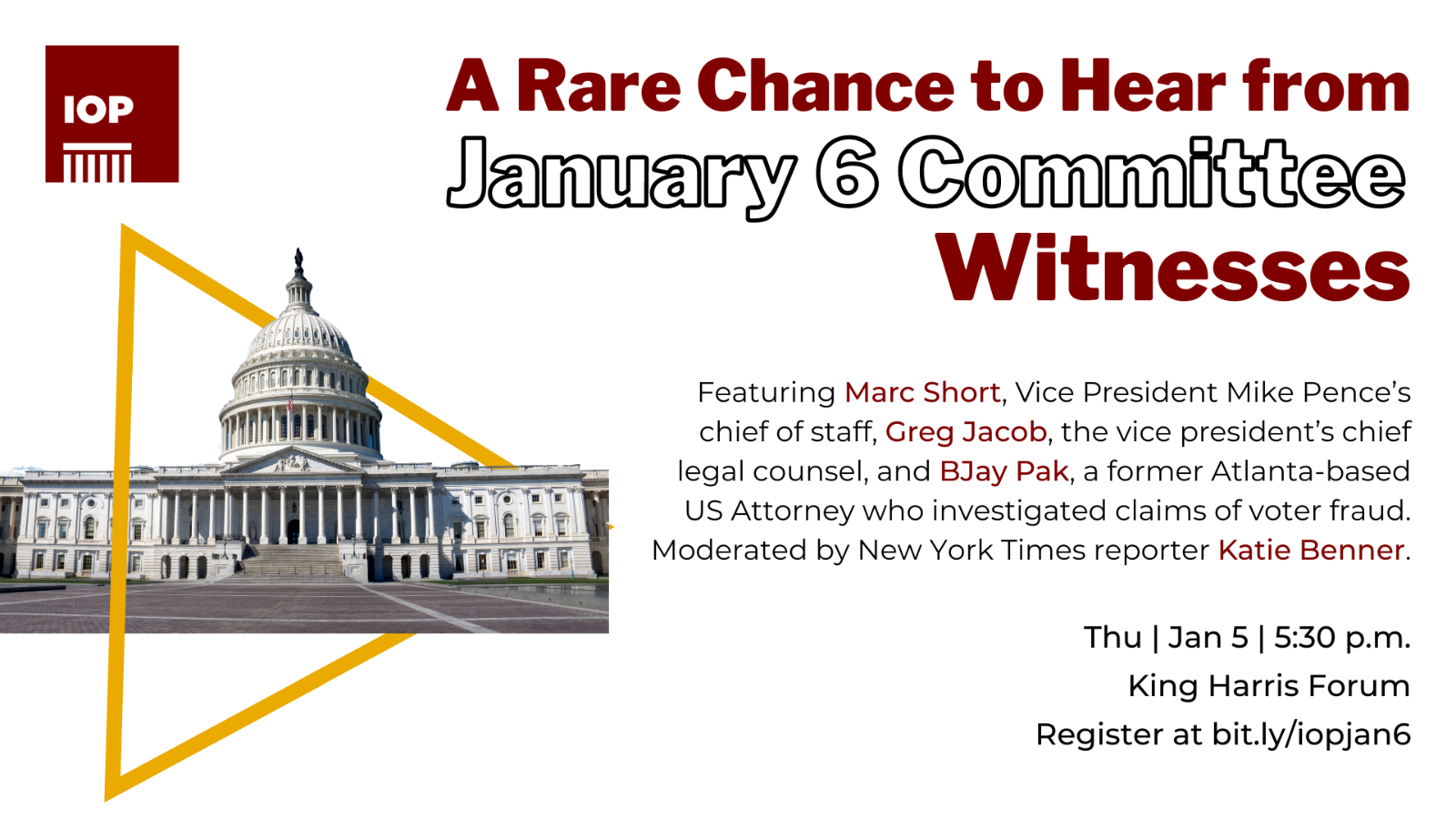 The now completed Jan. 6 select committee was unusual in many ways, not the least of which was its capture of the American viewing public. Whatever the intentions of the committee and its outcomes, its witnesses – both those who came of free will and those who were compelled – riveted viewers and did much to illuminate the events leading up to and on Jan 6. Pundits, committee members and other elected officials have shared their views, but what do the witnesses think? What did the experience mean to them and what do they think the country should take away from those hearings?

Hear from Marc Short, who served as Vice President Mike Pence's chief of staff, Greg Jacob, the vice president's chief legal counsel, and BJay Pak, a former Atlanta-based US Attorney who investigated claims of voter fraud.
Moderated by New York Times reporter Katie Benner.