Description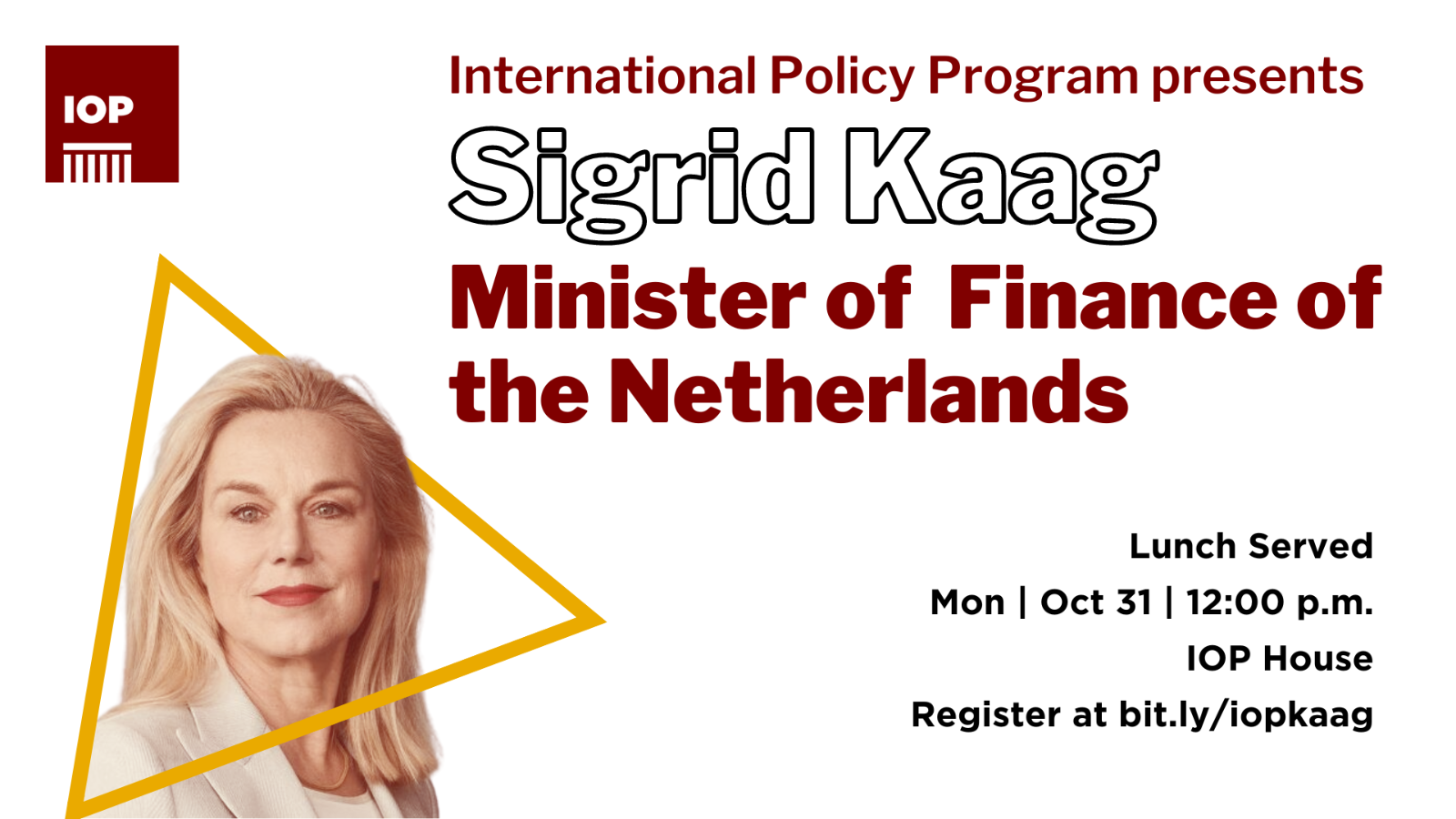 Europe is going through one of its toughest moments in the last few decades. The continent is struck by an excruciating war, which has created incredible harm, people who have to flee, and raging energy prices and inflation. How do European leaders handle these crises? The student-led International Policy Program is honored to welcome Dutch Minister of Finance, Sigrid Kaag, to the Institute of Politics.
Kaag had a long career as diplomat at the United Nations, most recently working as Special Coordinator in Syria to eliminate chemical weapons and in Lebanon. Since 2017, she has been working as a Minister in the Dutch government. She currently is the Minister of Finance and First Deputy Prime Minister, after having worked as the Minister of Foreign Affairs and Foreign Trade and Development Cooperation. Furthermore, she is the political leader of the second-biggest party of the Netherlands—Democrats '66. Join this event to listen and ask questions to Sigrid Kaag.
The event will be in-person in the IOP Living Room, with Sigrid Kaag virtually calling in from the Netherlands. Lunch will be provided.