Description
This event is at capacity.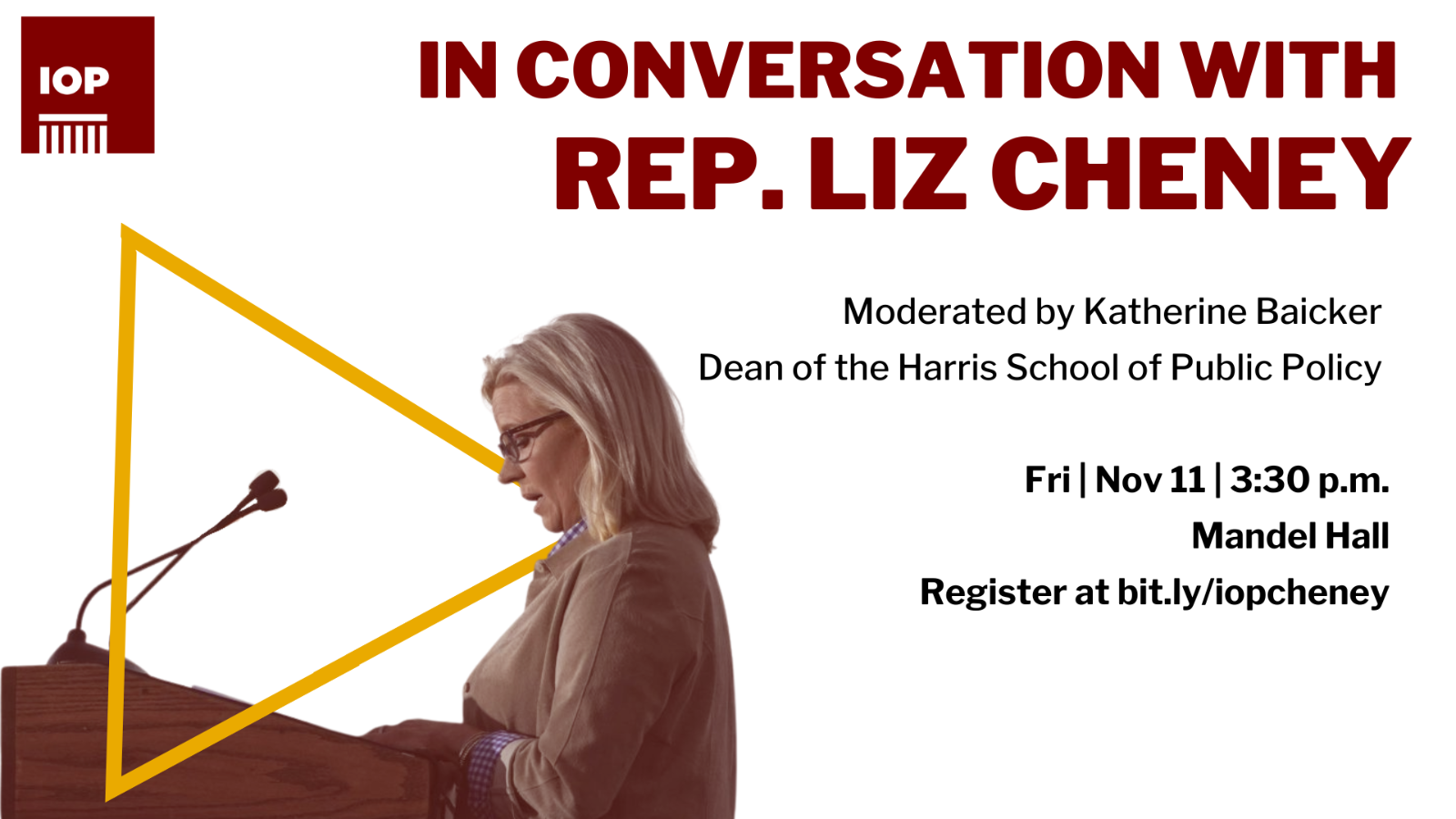 In one of the most fascinating political journeys in modern politics, Ms. Cheney, elected to the House in 2016 to represent Wyoming, went from an archetypal leader within the Republican Party to the ultimate thorn in the side of the party's president. Her role as Vice Chair for the House Select Committee to Investigate the January 6th Attack on the United States Capitol led her to national fame but also her reelection loss.
Come hear about the inflection points of her work in the House, the future of the GOP and her own career in a conversation with Katherine Baicker, Dean of the Harris School of Public Policy.