Description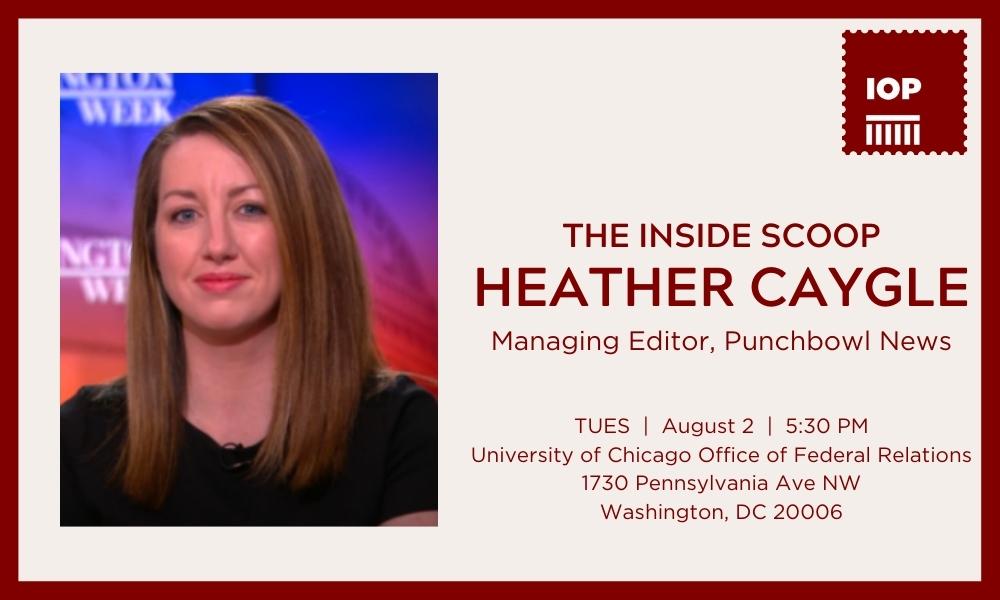 Summer 2022 IOP Interns: Join in for conversation with Heather Caygle, managing editor for Punchbowl News, on the rise of digital media and the state of journalism in America.
Prior to joining Punchbowl News, Caygle was a congressional reporter for POLITICO, primarily covering House leadership, appropriations, transportation, and tax reform. Her work has also been featured on the WashingtonPost.com and WAMU. After remarks from Caygle, we'll open the floor up to questions.
We will meet from 5:30 to 6:30 on Tuesday, August 2nd at the University of Chicago Office of Federal Relations, 1730 Pennsylvania Ave NW, Washington, DC 20006.
If you have any questions, please contact IOP summer programming intern Aidan Shannon.
*You are receiving this invitation because (1) you are a recipient of full or partial IOP summer internship funding and our records indicate that you will be in D.C. for all or part of the summer, or (2) you are a Public Policy Leaders Program student who is invited to our IOP summer programming, or (3) you are an IOP-affiliated student who has been invited to participate in our summer programming, but are not receiving an IOP stipend.