Description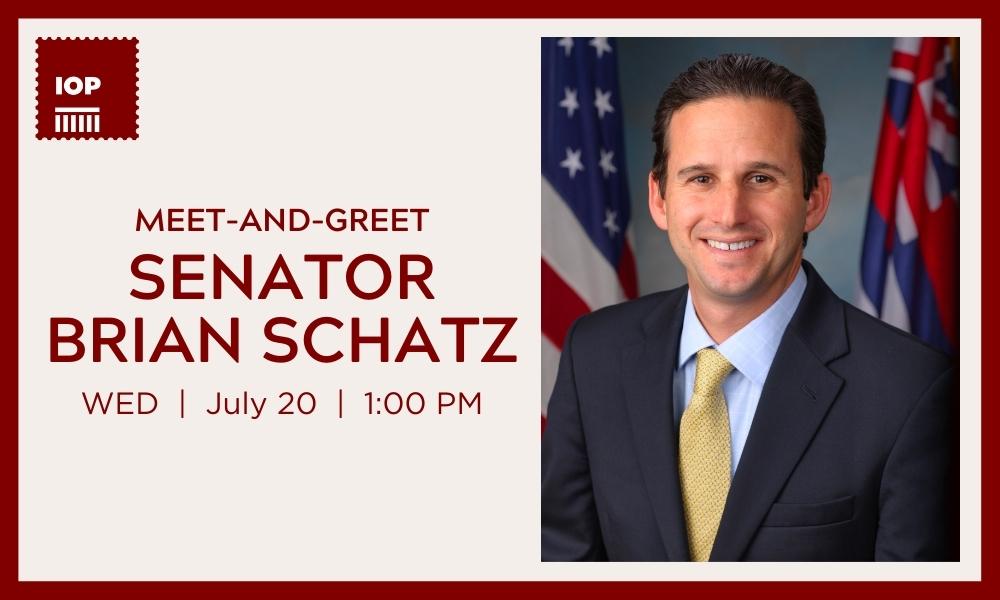 Summer 2022 IOP Interns: On Wednesday, July 20, join your fellow DC-based interns for an opportunity to speak directly with United States Senator Brian Schatz (D-Hawaii). We will briefly discuss his work in the Senate, which includes expanding healthcare services, raising the minimum smoking age, and securing reservation funding. Bring questions!
We will meet at 1:00 PM on the northwest corner of 2nd St and Constitution Ave.
If you have any questions, please contact IOP summer programming intern Aidan Shannon.
*You are receiving this invitation because (1) you are a recipient of full or partial IOP summer internship funding and our records indicate that you will be in D.C. for all or part of the summer, or (2) you are a Public Policy Leaders Program student who is invited to our IOP summer programming, or (3) you are an IOP-affiliated student who has been invited to participate in our summer programming, but are not receiving an IOP stipend.