Description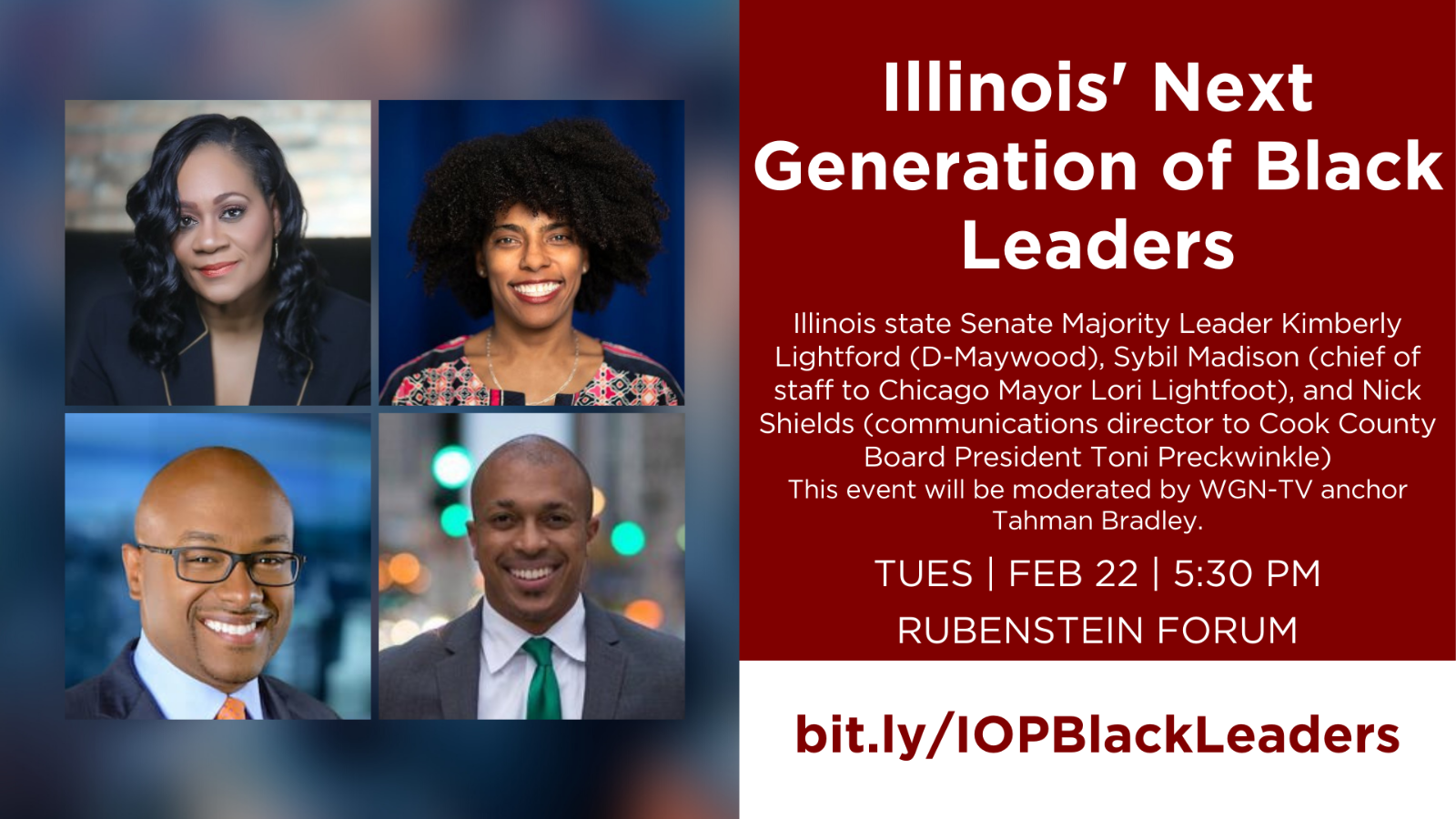 Illinois' Next Generation of Black Leaders - In recent years, government in Illinois has been going through a period of transformation. Black Illinoisans are in leadership positions like never before in the state's history – Chicago's mayor, Cook County's president, Illinois Senate majority leader, and Illinois Speaker of the House are all African-American.
New resources and policies, including the legalization of cannabis in Illinois, have placed an added emphasis on equity while public officials work to break down historic barriers and level the playing field for communities that have long-faced disadvantages. Black leaders in powerful positions in Illinois are seizing on the opportunity to move the state and local governments in new directions regarding race and equity.
In Chicago, Mayor Lori Lightfoot has hired the city's first chief equity officer, launched the Racial Equity Rapid Response Team, declared racism a public health crisis and made equity a focus for COVID-19 vaccine distribution.
Cook County Board President Toni Preckwinkle launched a five-year plan to combat inequality and institutional racism, formed a task force to advise her administration on strategic investments it can make to address disparities and disinvestment in Black and Latinx communities, and recently debuted a racial equity policy and plan to ensure equity is a focus throughout county government.
On the state level, the General Assembly, led by members of the Illinois Legislative Black Caucus, has passed a host of new laws aimed at addressing systemic racism in health care, education, the economy and the state's criminal justice system.
The push for equity through new policies and laws is being led by Illinois' next generation of Black leaders, who in their own ways have had to overcome obstacles to get where they are today.
Joining us to guide us through these topics are:
Illinois state Senate Majority Leader Kimberly Lightford (D-Maywood)
Sybil Madison (CLA'19), chief of staff to Chicago Mayor Lori Lightfoot
Nick Shields (CLA'20), communications director to Cook County Board President Toni Preckwinkle
This event will be moderated by WGN-TV anchor Tahman Bradley.
To request an accommodation or for inquiries about accessibility, please contact Christine Hurley, Director of Production & Special Events at cehurley@uchicago.edu or (773) 834-3481.