Congressman Jesús "Chuy" García (D-IL)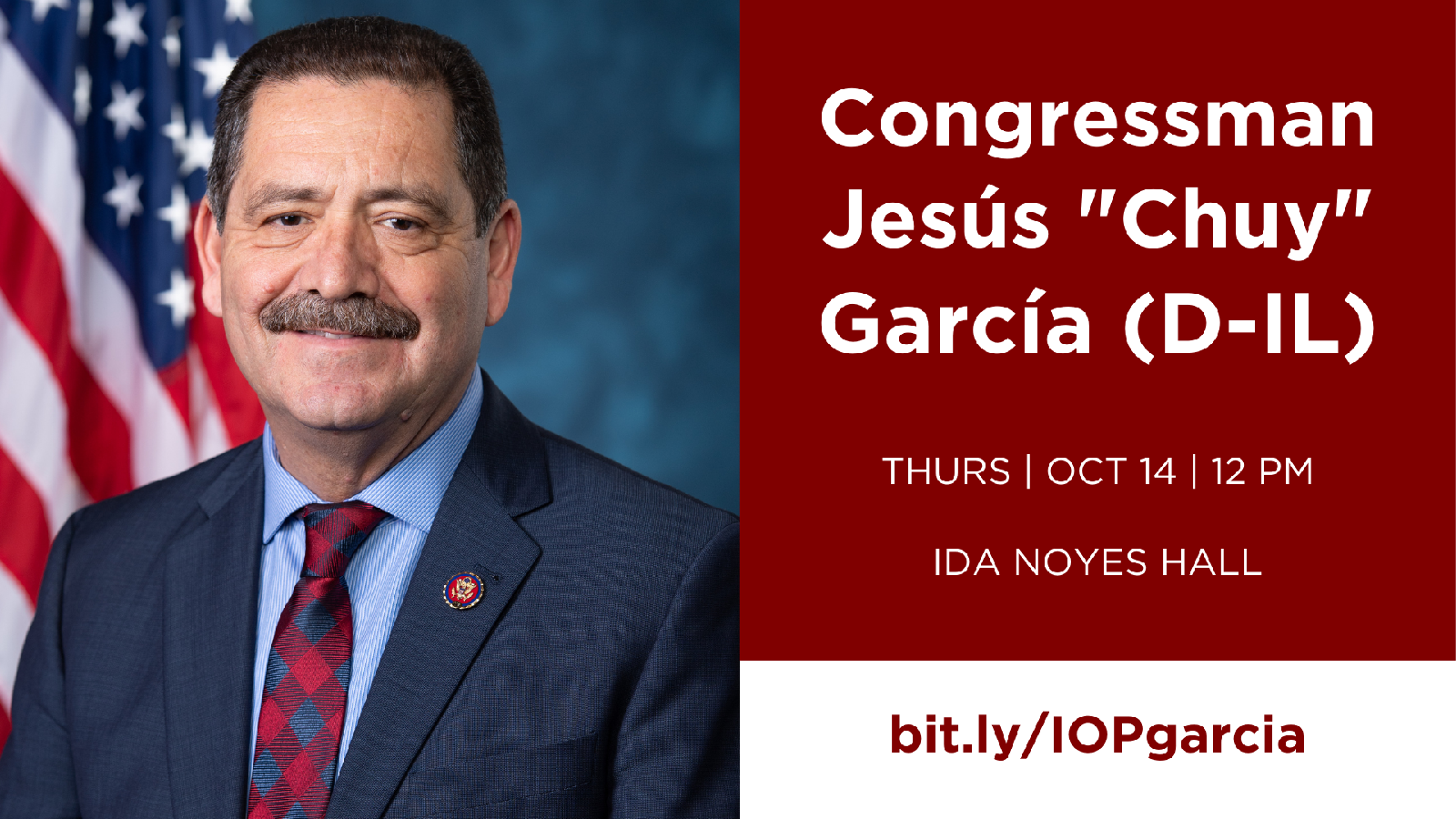 ---
October 14, 2021
Ida Noyes Hall
12:00PM-1:00PM
Please join the Institute of Politics as we welcome in person Rep. Jesús G. "Chuy" Garcia (D-IL) to celebrate Hispanic Heritage Month and hear from the Congressman regarding pressing policy issues on Capitol Hill. Rep. Garcia is a member of the Financial Services Committee, Natural Resources Committee, and the Transportation and Infrastructure Committee in the U.S. House of Representatives.
The Congressman represents the Fourth Congressional District of Illinois and has been a progressive voice throughout his career as an elected official and as an organizer. Rep. Garcia came to the United States with his family in 1965 with permanent resident status to join his father who worked in the fields during the bracero program and later in a cold storage plant in Chicago. The Congressman still remembers his first American meal: a bologna sandwich from a roadside diner in Texas.
This convening is open to all invitees who are compliant with UChicago vaccination requirements and, because of ongoing health risks, particularly to the unvaccinated, participants are expected to adopt the risk mitigation measures (masking and social distancing, etc.) appropriate to their vaccination status as advised by public health officials or to their individual vulnerabilities as advised by a medical professional. Public convening may not be safe for all and carries a risk for contracting COVID-19, particularly for those unvaccinated. Participants will not know the vaccination status of others and should follow appropriate risk mitigation measures.
If you are not currently affiliated with the University (enrolled student, faculty, or staff) it is expected that you review the University's COVID mitigation efforts. The University expects every person who comes to a University facility, whether as an academic appointee, postdoctoral researcher, staff member, student, volunteer, contractor, or visitor, to adopt precautions designed to mitigate the risk of viral transmission.
If you have any questions about accessibility, please contact Christine Hurley (cehurley@uchicago.edu).