Description
Washington Post reporter Robert Costa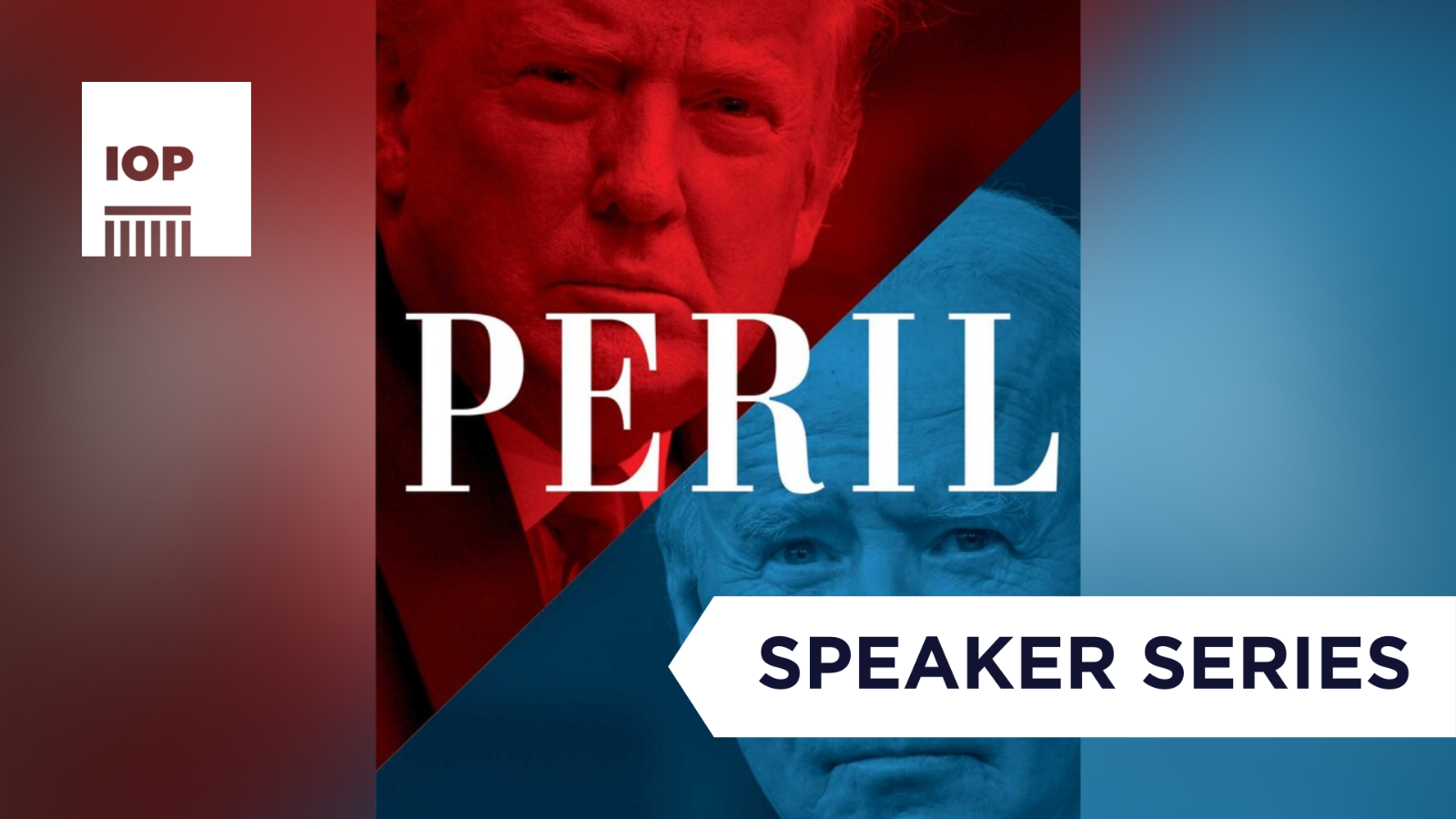 ---
IDA NOYES HALL – CLOISTER CLUB
Tuesday, October 5
12:00PM-1:00PM
Please join the Institute of Politics as we welcome in person Robert Costa, national political reporter with the Washington Post and co-author of the new book, Peril. During his inaugural address coming a fortnight after the storming of the Capitol on January 6, President Biden described there is "much to do in this winter of peril." Costa and Woodward bring readers up close for the tension and drama of the transition in presidencies from Donald Trump to Joe Biden.
A native of Bucks County in Pennsylvania, Robert Costa is a national political reporter at The Washington Post, where he has worked since 2014. He was moderator and managing editor of Washington Week on PBS and has worked as a political analyst for NBC News and MSNBC. A former IOP Pritzker Fellow, Costa earned a bachelor's degree from the University of Notre Dame and a master's degree from the University of Cambridge.
Copies of Peril will be for sale and lunch will be provided.
This convening is open to all invitees who are compliant with UChicago vaccination requirements and, because of ongoing health risks, particularly to the unvaccinated, participants are expected to adopt the risk mitigation measures (masking and social distancing, etc.) appropriate to their vaccination status as advised by public health officials or to their individual vulnerabilities as advised by a medical professional. Public convening may not be safe for all and carries a risk for contracting COVID-19, particularly for those unvaccinated. Participants will not know the vaccination status of others and should follow appropriate risk mitigation measures.
If you are not currently affiliated with the University (enrolled student, faculty, or staff) it is expected that you review the University's COVID mitigation efforts. The University expects every person who comes to a University facility, whether as an academic appointee, postdoctoral researcher, staff member, student, volunteer, contractor, or visitor, to adopt precautions designed to mitigate the risk of viral transmission.
If you have any questions about accessibility, please contact Christine Hurley (cehurley@uchicago.edu).