Description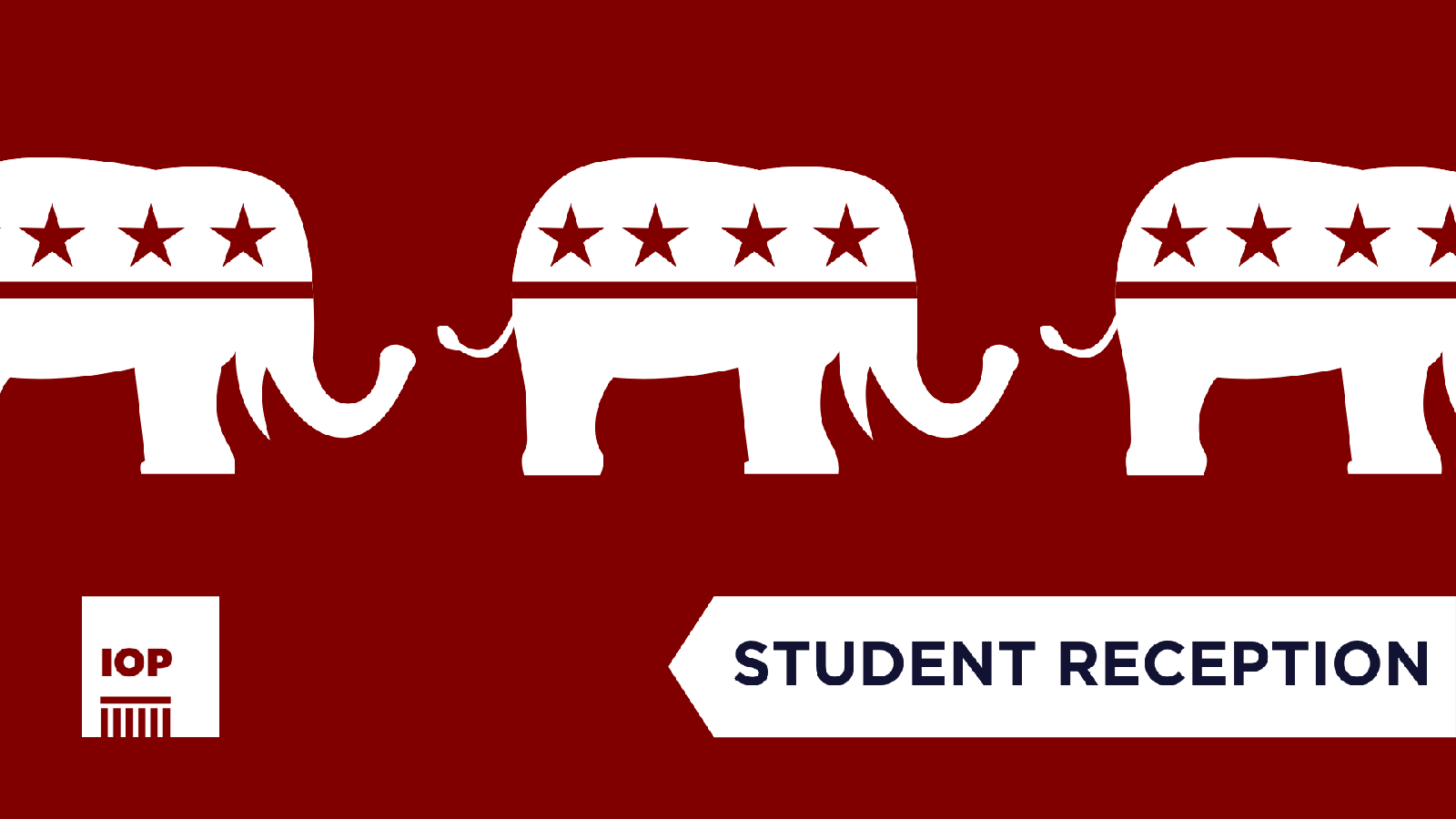 Conservative Students Reception
---
DESCRIPTION
Join the IOP and College Republicans to connect and meet other conservative students on campus. The space will be informal and a chance for students to grab food and network with other students and IOP staff.
This convening is open to all invitees regardless of vaccination status and, because of ongoing health risks, particularly to the unvaccinated, participants are expected to adopt the risk mitigation measures (masking and social distancing, etc.) appropriate to their vaccination status as advised by public health officials or to their individual vulnerabilities as advised by a medical professional. Public convening may not be safe for all and carries a risk for contracting COVID-19, particularly for those unvaccinated. Participants will not know the vaccination status of others and should follow appropriate risk mitigation measures.
If you are not currently affiliated with the University (enrolled student, faculty, or staff) it is expected that you review the University's COVID mitigation efforts. The University expects every person who comes to a University facility, whether as an academic appointee, postdoctoral researcher, staff member, student, volunteer, contractor, or visitor, to adopt precautions designed to mitigate the risk of viral transmission.
If you have any questions about accessibility, please contact Christine Hurley (cehurley@uchicago.edu).