Description
IOP D.C. Alumni Happy Hour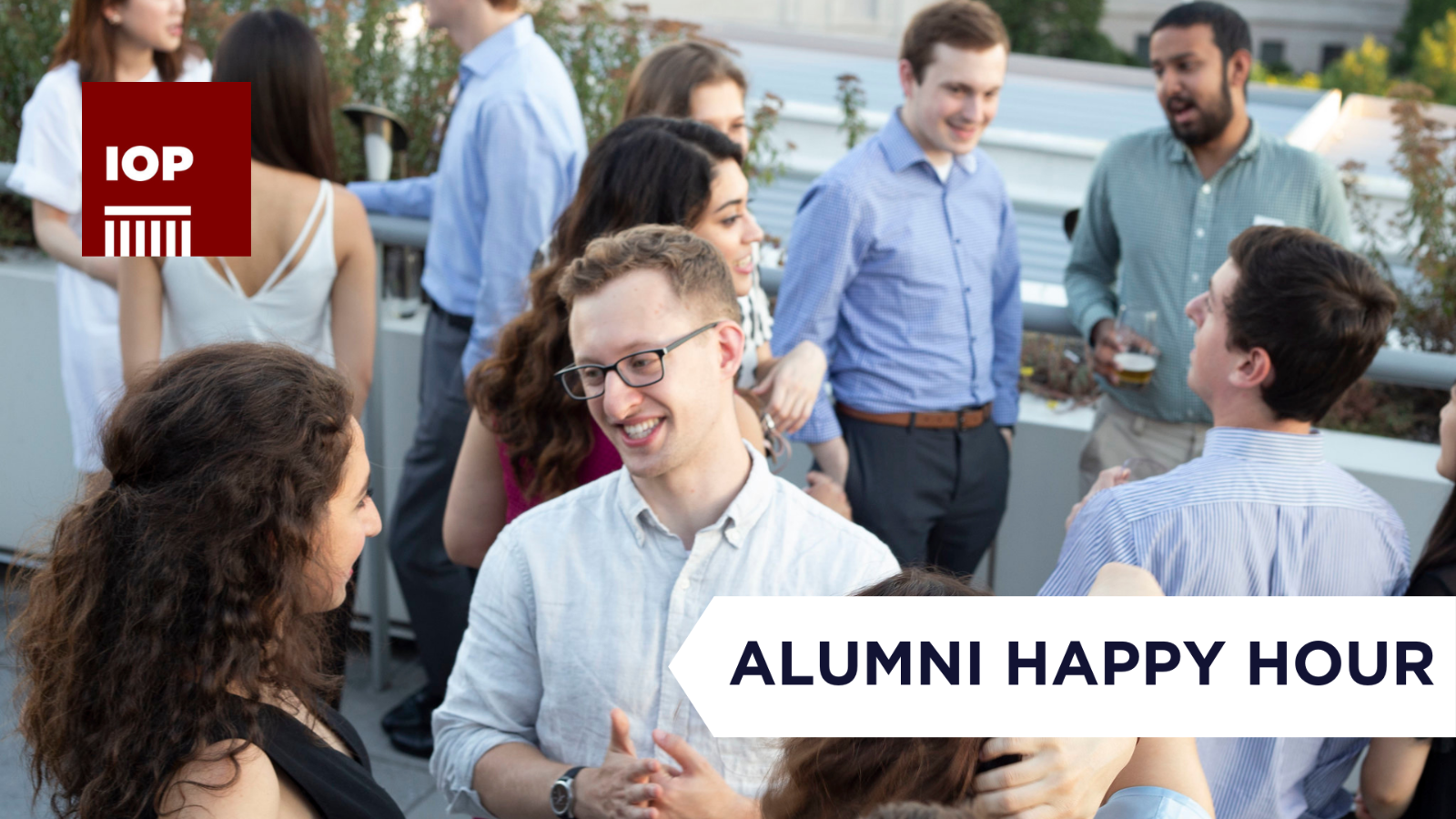 ---
D.C. IOP Alums…it's time.
We've gathered in virtual town halls and or caught up one-on-one around town, and now we're looking forward to getting more of us together in-person to reconnect and/or meet new people.
Join us for an IOP Alumni Happy Hour from 5 – 7 p.m. on Thursday, Sept. 23 at the University of Chicago's Office of Federal Relations Rooftop, 1730 Pennsylvania Ave., Washington, D.C.
Appetizers and beverages will be served.
NOTE: Space is limited at event. Attendees are expected to adhere to the latest COVID mitigation guidance set in place by the District of Columbia. Registered guests will also receive a COVID Acknowledgement and Attestation document by the University of Chicago Office of Federal Relations, where the event will take place.

If you have any questions about accessibility, please contact Melissa Navas.